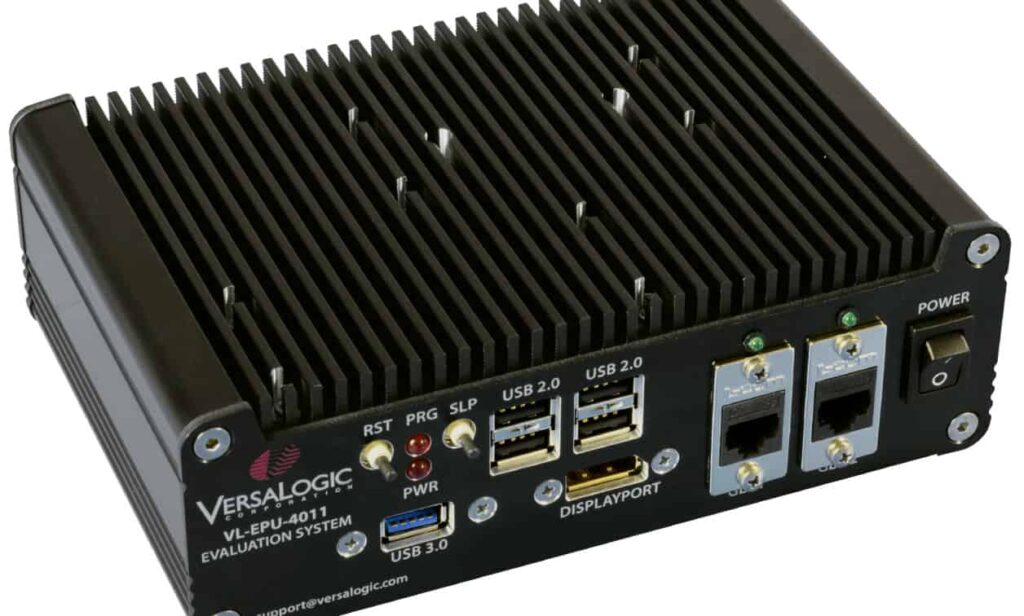 VersaLogic Corp. has announced that its tiny "Harrier" SWaP-optimized embedded computer is the latest product to be added to their Turnkey Evaluation System loaner program.
Billed as "The easiest way to evaluate an embedded board," VersaLogic offers their popular board-level products as boxed, turnkey systems, complete with an installed OS, for quick and easy testing and evaluation.
"These ready-to-power-up systems save a ton of time during initial testing," said Len Crane, VersaLogic's President. "Just turn it on, load your software, and see how it performs. These Turnkey Eval Systems eliminate 95% of the setup required to evaluate board-level products."
VersaLogic's Turnkey Evaluation loan program provides no-charge loaner evaluation systems that are enclosed, powered, and preloaded with Windows or Linux OS. They are ready to run customer applications, enabling hands-on testing in record time. The compact, high-reliability Harrier board, based on Intel's Apollo Lake processor, is now available under this program. It includes error correcting memory (ECC) for critical and high-altitude applications.
The program is accessed via a form on VersaLogic's website. Qualified customers are shipped a complete pre-configured loaner system. The user can see how the selected embedded board performs with their application and can quickly decide whether to use the product in their system.
The Harrier embedded computer features Intel®'s latest 5th generation Apollo Lake Atom™ processors with error-correcting memory. The Harrier also includes a TPM 2.0 security chip, on-board power regulation, USB and Ethernet I/O ports, and Mini PCIe expansion sockets. The soldered-on ECC RAM enhances both the reliability and ruggedness of the product. It makes the Harrier ideal in environments where memory errors may occur due to cosmic ray interactions, which increase dramatically at altitude.