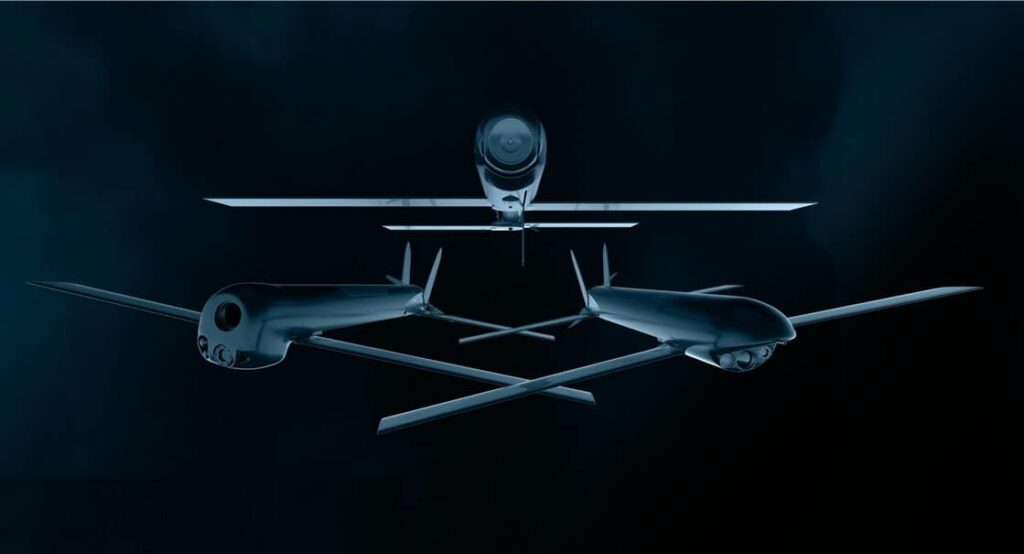 AeroVironment has added to its family of loitering missile systems with the new Switchblade 600, which builds on the battle-proven track record of the Switchblade 300. Based on the same tube-launched, collapsible wing, electric propulsion architecture, the new, larger Switchblade 600 provides expanded capabilities for engaging larger, hardened targets at greater distances.
AeroVironment's Switchblade loitering missile systems are rapidly deployable and highly maneuverable, incorporating high-performance optics and scalable munition payloads to track and engage beyond line-of-sight targets and light armored vehicles with lethal effects and minimal or no collateral damage. A required man-in-the-loop arming sequence provides positive target confirmation, while AeroVironment's patented "wave-off" feature and recommit capability allows operators to cancel an attack within seconds of impact to avoid collateral damage, and then re-engage targets on command. The small form factor and low acoustic, visual, and thermal signatures of the systems make them difficult to detect, recognize or track even at close range.
The new man-portable, 50-pound (22.7 kilogram) Switchblade 600 can be set up and operational in less than 10 minutes, deploying from the launch tube in which it is transported to allow the flexibility for ground, air or vehicle platform launches at extended stand-off range. With a 115 mph dash speed and on-board anti-armor warhead, Switchblade 600 can engage hardened static and moving light armored vehicles from multiple angles with precise localized effects.
Switchblade 600 is equipped with a high-performance EO/IR gimbaled sensor suite, precision flight control and more than 40 minutes of flight time, delivering superior tactical reconnaissance, surveillance and target acquisition (RSTA). This allows the system to travel up to 50 miles (80 kilometers) to a target area before conducting multiple confirmatory orbits, and engage targets without the need for external ISR or fires assets.
AeroVironment has also introduced a new touch-screen, tablet-based Fire Control System (FCS) with tap-to-target guidance and the option to pilot the loitering missile manually or autonomously. Combined with its built-in mission planner and training simulator, the FCS provides operators with an intuitive platform to easily plan and execute missions precisely, while reducing cognitive load. On-board AES 256 digital encryption and SAASM GPS provide the security, resilient communications and signal integrity necessary to defend against electronic warfare capabilities employed by peer and near-peer adversaries in contested environments.
Wahid Nawabi, AeroVironment president and CEO, commented: "Since pioneering the loitering missile category with Switchblade 300 more than 10 years ago, AeroVironment has worked with multiple new customers to develop scalable variants that could address new mission requirements. Now that Switchblade 300 has been adopted by the U.S. Army for its LMAMS program, our customers are eager to deploy Switchblade 600 because it can address larger, hardened targets in a more precise, rapid and cost-effective manner than legacy missile systems. We anticipate continued expansion of our family of loitering missile systems to help our customers proceed with certainty across a broader set of missions."
"Switchblade 600 delivers an unprecedented combination of precision, control and effects on target, addressing missions previously performed with 'fire and forget' legacy missile systems that represented more than $1 billion in U.S. Department of Defense procurement appropriations in fiscal year 2020. The result of our continued innovation at the intersection of robotics, sensors, software analytics and connectivity, Switchblade 600 offers next generation capabilities to our customers for operations against any adversary, in any threat environment."