Edmond M. Hennessy CEO at PMGResults discusses the parallels taking shape within the Defense Industry between crewed and uncrewed platforms, and the move from general-purpose to special-purpose platforms within the drone industry.
The opinion piece examines the cross-translation of technologies and takes the compelling aspects and technologies hosted on the F-35 Joint Strike Fighter (JSF) as an example.
---
Is the great parallel taking shape between crewed and uncrewed vehicles?
It's clear that drone proliferation is gaining momentum and impacting every target segment (cross-industry) and finding its way to a never-ending range of applications.
Within the defense industry, drones are changing the face of modern, military warfare. One can track the progression and evolution of uncrewed vehicles, sUAS and drones back to DARPA development programs conducted in the late 80's – early 90's – which became notable platforms like Global Hawk, Predator, Shadow, and many others.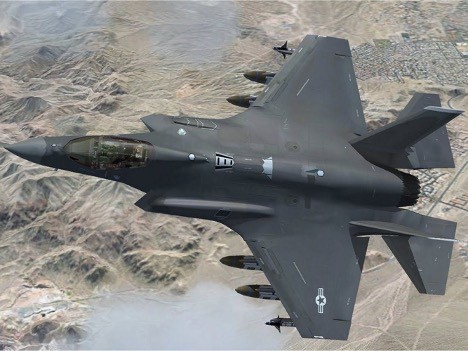 This movement has taken shape globally, with MODs (by country) investing in the development of drone platforms and capabilities – with the objective of making them combat-ready and in some cases, lethal.
The state of drone utilization today is astounding with drones having a play in all-sectors including air, sea, ground and space.
This has been highlighted by the "miniaturization curve" and continuous innovation demonstrated by drone providers – both platform developers and enabling technology sources.
Industry experts indicate that the last major breakthrough and adoption of technology is reflective of the invention and acceptance of the Internet. This may be true, although drone utilization is certainly having its effect on changing and reshaping the world.
Along with the drone movement, we can see advances and breakthroughs in aerodynamic designs, propulsion systems, sensor-based systems, camera technology, communications/network systems, battery technology, etc. – all with an eye on how to design and integrate these technologies into ever-increasing, constrained spaces without compromising overall capability, performance and the stringent demands of the target environment and application.
An interesting translation
There is also an interesting translation taking place – with technologies proven and mature with crewed vehicles now being transitioned to uncrewed vehicles. Granted, it is not a one-for-one replacement, although this is where the miniaturization curve and engineering ingenuity and prowess thrive. This is deemed "The great parallel" and a movement that is predictable, given the commonality of mission plans and mission-critical applications, between these platforms. This is also reflective of the co-existence and collaboration these platforms/vehicles will have in real-world, combat environments.
One can see this played out in several areas – within the Military Doctrine, as a conscious initiative (with 3x budget/funding allocation than in previous years), within cross-military lines and with technology development hubs and other Government/Military agencies – leading the charge to set the tone and get this done.
That includes opening-up the floodgates to small, innovative technology companies to get enrolled – through SBIR/STTR and BAA programs – including the work being done by OTCs.
Examples of cross-translation
To reinforce the point, here are examples highlighting areas of cross-translation. For an extreme case, let's take a look at some of the compelling aspects and technologies hosted on the F-35 Joint Strike Fighter (JSF).
The breakdown consists of:
DO-178 Safety-Critical RTOS
electronic sensors
electro-optical targeting systems (supporting on-board, weapons) with long-range detection and precision targeting
thermal imaging
radar- baffling coating (advanced technology to make the exterior skin of the craft stealthy)
wing/air intake advances
on-board computing power (AI on-board – providing intelligence/decision-support for situation awareness)
advanced propulsion systems
distributed aperture systems (camera technology)
night-vision/area assessment
direct-lift thrust/vectoring capability (allows VTOL)
imaging and signals intelligence
advanced communication/data-links and anti-jamming capability
high-level of configurability (allows adaptability to different Mission Plans and Target Applications)
One can easily see these advanced technologies and others articulated in drone platforms. The drone industry is rapidly moving from general-purpose to special-purpose platforms (a natural evolution) and these technologies are being leveraged and integrated to support key Industry initiatives and target applications.
Within the Defense Industry – there are drone providers with unique capabilities tailored to support Search and Rescue, Intelligence gathering, medical and supply transport, inspection (for critical infrastructure), terrain mapping, weather monitoring and a host of other applications.
Drones have been equipped with various weapons on-board – and put into real-world, combat and contested environments – as evidenced by the Kamikaze drones and others utilized in the Russian-Ukraine conflict.
Technology companies are flocking to the C-UAS target initiative and providing alternative approaches to neutralize, disarm or destroy an enemy target. This is shaping-up to be a key, target segment and significant business opportunity for drone platform and enabling technology providers specializing in this field.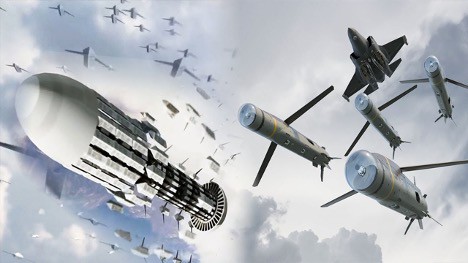 Within our client base – we have an innovative drone provider that has adhered to developing their family of mini-drones consistent with the design practices and processes normally associated with large aircraft development – including applying simulation techniques, various evaluation and flight test procedures derived from the Aviation Industry. This drone specialist has developed their platforms (both air and ground-based) from the User and Application perspective. It has innovated a breakthrough rotor/propeller blade technology that supports the "Silent Drone" – critical to Military applications and a water take-off/landing feature that is instrumental to Maritime applications. This family of mini-drones includes CBRN (chemical, biological, radiological and nuclear) sensors critical to protecting the War Fighter.
One of our clients – a drone enabling provider – has developed a breakthrough all-in-one solution, which integrates ground-control, flight-control and advanced communications into a singular, modular package integrated into drone platforms. Another client has made significant strides in drone Aerodynamic design and invented a new approach to propulsion systems that does not depend on exterior rotor/blade technology – rather this technology is embedded internally allowing greater safety and maneuverability.
The drone Industry continues to mature – and there's no question that drones have evolved from a rudimentary state to sophisticated systems that parallel the capabilities of crewed vehicles. One only has to look "under the hood" of a drone platform to marvel over the advanced technologies that are integrated and fully-functional.
What does the future hold for these incredible platforms?
Only the Imagineers can answer that question and they are currently working on cracking the code for the next complex problem to solve and defining the capabilities for the future generation.