Sealevel Systems discusses the rugged Intelligent Platform Management Interface (IPMI) server with IPMI 2.0 that enables the user to access, monitor, and control the advanced tactical server from anywhere in the world.
---
Overview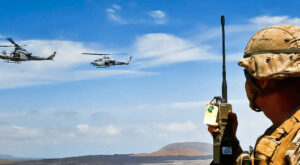 Sealevel has been the carrier board designer and manufacturer for a leading supplier of tactical and enterprise communications equipment for over 10 years. The company provides hardware and software solutions for defense, government, commercial, and incident response teams – primarily in remote locations.
To date, Sealevel has designed over 13 carrier boards for this customer, including AI and tactical servers. This relationship has allowed the company to maintain its industry leadership in providing hardware and software for military customers that require high-reliability, "always-on" advanced communications.
Most recently, the customer wanted to engineer their latest generation tactical rugged server and contracted Sealevel for the carrier board design.
The Solution
The Sealevel engineering team designed the heart of this rugged device: an IPMI server. This solution maximizes SWaP-C2 and attains a new level of remote connectivity and control.
One of the 1Gbe Network Ports acts as a remote management port so the user can access, monitor, and control the server from anywhere in the world: this is called IPMI 2.0.
There is a dedicated ARM M7 CPU inside of the computer that runs Linux and makes IPMI 2.0 possible. The design utilizes several interfaces as well as specialized firmware to allow access to these features from any location:
Remote KVM (keyboard, video, and mouse)
Shutdown, Reboot, or Startup
See the temperatures of the CPU, COM Express module, and carrier board
Monitor the internal voltage rails of the COM Express module and carrier board
Use remote USB media
Install an operating system
For robust I/O and performance, the IPMI server supports up to a 16-core Xeon® D server class processor and includes:
(2) 10Gbe SFP Ethernet Ports

(2) USB 3.0 Ports

(1) DisplayPort Graphics Output

(2) 1Gbe Ports

Flexible power inputs

128GB of DDR4 ECC RAM

(1) Internal NVMe SSD

(2) Externally Removable NVMe SSDs