MilDef, a leading military-grade supplier of rugged electronic equipment, discusses the challenge of designing and manufacturing mil-spec drone controllers for tough environments.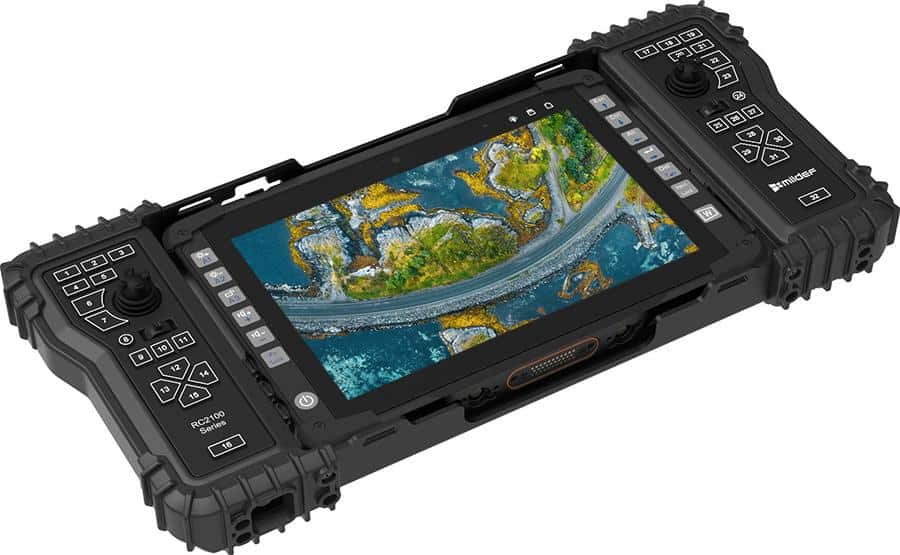 Technical Sales Support at MilDef, and former drone operator Kristian Wålberg, has experience flying drones in hostile environments and emphasizes the importance of precise control over the drone's movements for mission success and safety. This requires rugged controllers that are easy to use and integrate seamlessly with communication networks, even in harsh environments.
"Customers often expect mini drone controllers to be lightweight, but this can be a challenge when meeting military standards." commented Kristian Wålberg.
MilDef has developed the RC2100-series of drone hand controllers, which are designed specifically for rugged environments.
Designed to withstand dust, water and shocks, the RC2100-series can withstand tough environments whilst providing precise control over the drone's movements and sensor payload. Additionally MilDef can easily modify controllers based on customer requirements, such as fewer/more buttons or different connector types.
The MilDef RC2100-series can connect to any computer, device, or system via USB, allowing for seamless integration with other MilDef products, and is designed to fit into the MilDef DS Series Tablet.
Find out more and read the full article on MilDef's website >>