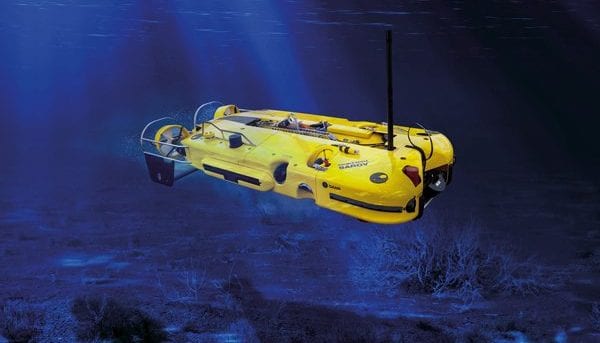 Sonardyne, a leading provider of undersea navigation, positioning, communication and imaging technologies for naval forces, has partnered with Defense Advancement to demonstrate its expertise in this field.
The company's 'Gold' profile highlights how its marine acoustic, inertial, optical and sonar technologies equip surface and subsea unmanned and autonomous platforms (USVs, AUVs and ROVs) to offer a competitive advantage to navies and governments facing underwater adversaries.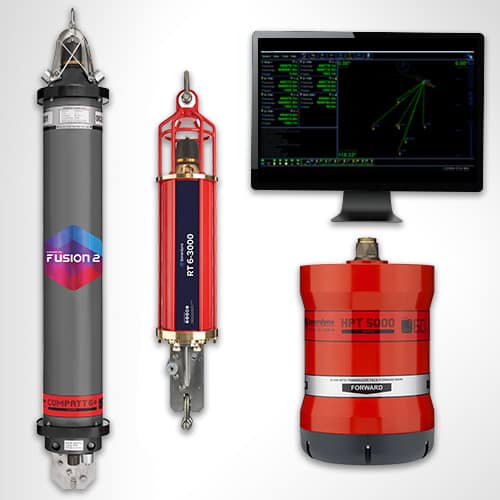 The Ranger 2 Ultra-Short Baseline (USBL) provides naval forces with the capability to track and communicate with all off-board assets, such as divers, towed platforms, unattended sensors, and UUVs.
The system is made up of software, a vessel-mounted transceiver and in-water transponders. The transceiver is available in a range of different designs to suit operational needs; deep, shallow and long layback. Learn more >
Mini-Ranger 2 is the mid-level Ultra-Short Baseline (USBL) target tracking system that's also able to support data USV harvesting from seabed-deployed instruments or communicating with underwater assets such as AUVs.
With a 995 m operating range, extendable to 4,000 m, Mini-Ranger 2 can track up to 10 underwater targets simultaneously, including divers, towed instruments, ROVs and AUVs. Learn more >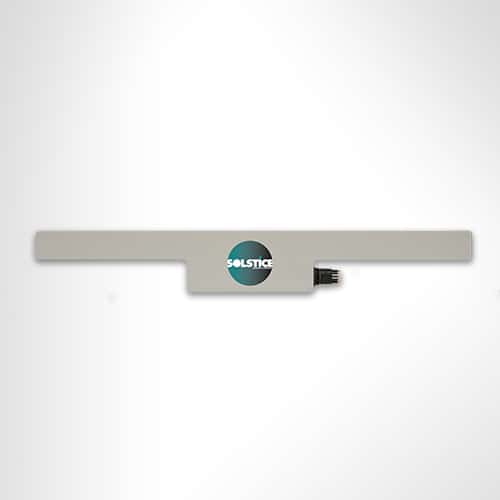 The company's Solstice multi-aperture side-scan sonar increases the operational envelope of an underwater vehicle by providing wide swath coverage at high resolution.
Each of Solstice's 682 mm long, 2.11 kg arrays has 32 multibeam elements, allowing AUVs or towed bodies to gather more data with higher image fidelity. Solstice uses a unique back-projection beam-forming technique to focus at every single pixel in the image with 100% ground coverage. Learn more >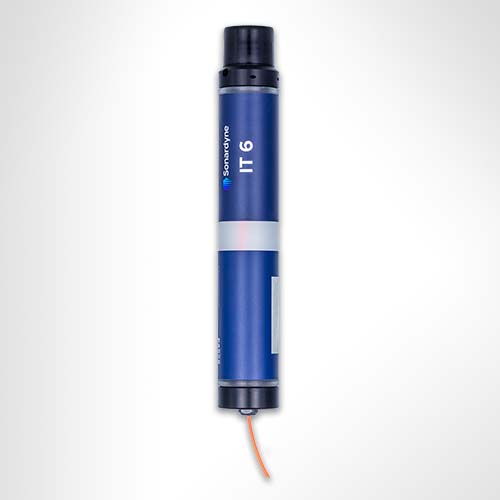 The Initiation Transponder 6 (IT 6) enables mine neutralizers to be efficiently, securely and wirelessly activated from a safe distance.
Small and lightweight, the IT 6 is designed to be connected directly to a remotely deployed, non-electric mine neutralization device to allow naval EOD teams to send a wireless, acoustic command from their vessel to initiate a shock tube. Learn more >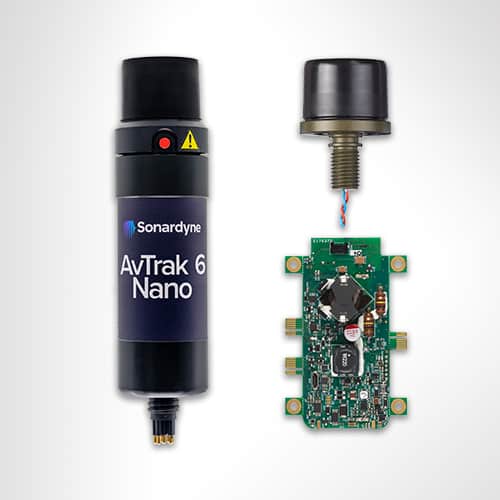 Fitted to a small AUV, the AvTrak 6 Nano will enable simultaneous USBL tracking via a surface vessel and robust telemetry for AUV-to-vessel and AUV-to-AUV communications.
Equipped with AvTrak 6 Nano, a UUV will receive unlimited data and share messages every navigation cycle when used with Ranger 2. By supporting the integration of a data payload inside every navigation signal, this allows more data to be transferred to and from UUVs with fewer transmissions which ultimately reduces power consumption and increases mission endurance.
A common configuration enables the USBL system to communicate with a swarm of UUVs equipped with AvTrak 6 Nanos, broadcasting to all the position of each member of the squad to aid the navigation solution and improve their situational awareness. Learn more >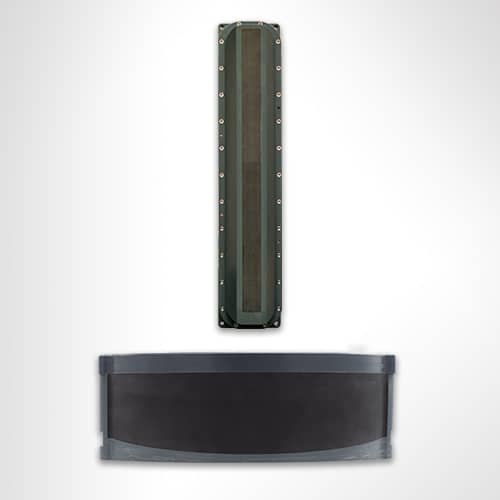 Vigilant (formerly NOAS), developed by Wavefront Systems and manufactured and commericalized by Sonardyne, is a long-range, forward looking sonar that provides automated alarms of objects in the water column out to 1.5 km.
Vigilant allows naval forces to improve their underwater situational awareness and guide an uncrewed system or swimmer delivery vehicle with confidence. It can be integrated into autonomous platforms to provide essential information to autopilots and command and control systems to aid safe navigation and manoeuvres around hazardous obstacles. Learn more >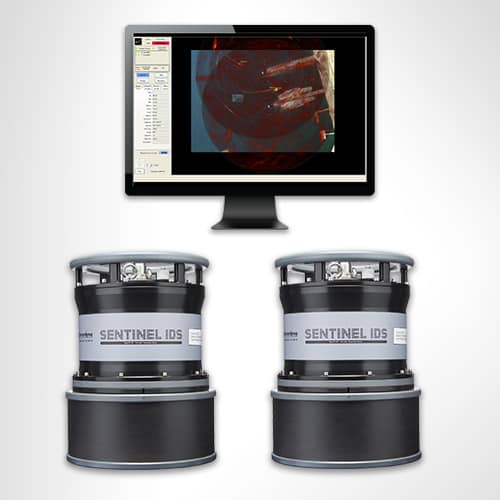 Sonardyne's Sentinel Intruder Detection Sonar (IDS) can detect, track and classify divers and UUVs approaching a protected asset from any direction and alert security personnel to the threat.
Sentinel has the ability to identify divers at ranges of up to 900 m and UUVs at 1,200 m. The small, lightweight system is quick to deploy from a boat, install in a port or fix along a coastline – providing an instant underwater security shield. Once set up, Sentinel can be left to run autonomously. Learn more >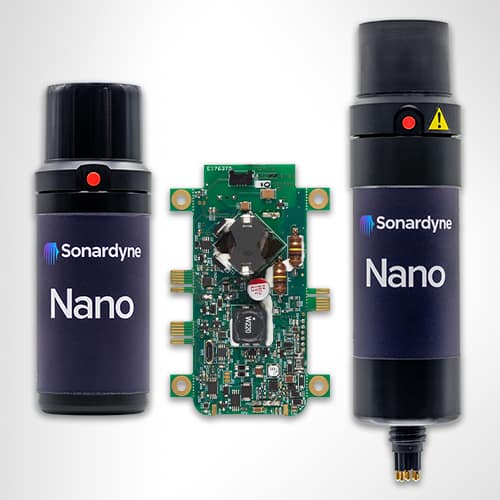 Nano is the company's smallest ever USBL transponder designed to track divers, man-portable AUVs, towed platforms, underwater drones and ROVs throughout their mission.
Nano operates in the Medium Frequency (MF) band and is therefore compatible with our family of Ranger 2 USBL topside systems; Micro, Mini and Standard. Learn more >
To find out more about Sonardyne and its technologies for naval unmanned systems, please visit the profile page: https://www.defenseadvancement.com/company/sonardyne/