Flex Force Enterprises has completed the sale of three different models of its ASP stabilized small arms mount which provides users with increased accuracy and lethality.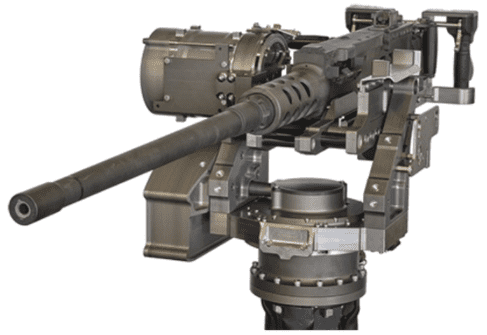 Flex Force has been working with the U.K. Ministry of Defense's (MoD's) Defense Science and Technology Laboratory (Dstl) since 2017 on a low-cost, crew-served weapon mount that improves the accuracy and lethality of the weapon from multiple platforms while optionally enabling the suppressive, area-effect capabilities of the weapon.
Dstl tested and evaluated a prototype ASP system and initial feedback has led to reduced weight and increased accuracy while maintaining the ease of use for the operator. The U.K. systems will be used in support of multiple MoD stakeholders, including the Royal Navy's Autonomy and Lethality Accelerator, NavyX.
"We've spent just over three years working with Dstl to validate and improve the accuracy and reliability of the ASP in demanding conditions," said Flex Force CEO, Jake Sullivan. "We are excited to share and deploy this capability with U.S. and U.K. coalition partners." 
Optimized for harsh environments, the ASP combines the accuracy of a remote weapon station with the situational awareness and rapid target acquisition of a manual mount. It can increase operational effectiveness and decrease target acquisition time with its increased precision and lethality, and decreased Total Cost of Ownership, delivering 10-times more rounds on target for a fraction of the cost of larger, more complex systems. 
The ASP is available in crew-served; crew and remote; and remote control only configurations for 5.56mm, 7.62mm, and 12.7mm calibers. It is being marketed to platform OEMs as well as U.S. and International Defense Agencies only.