Dantherm Group, a designer and manufacturer of climate control solutions for military and defense applications, has partnered with Defense Advancement to demonstrate its expertise in this field.
The company's profile showcases its NATO standard HVAC (heating, ventilation and air conditioning) products for military field camps and hospitals that ensure full functionality even under the most difficult conditions.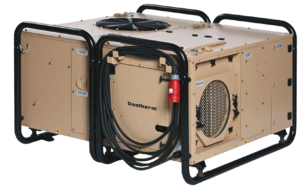 Dantherm's range of military tent HVAC systems are designed to provide reliable performance in harsh operating environments. The robust, reliable systems ensure comfortable, safe operating conditions are maintained in military tents, military field camps, mobile hospitals and medical centers, even in extreme climate zones.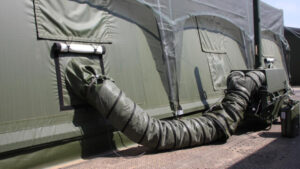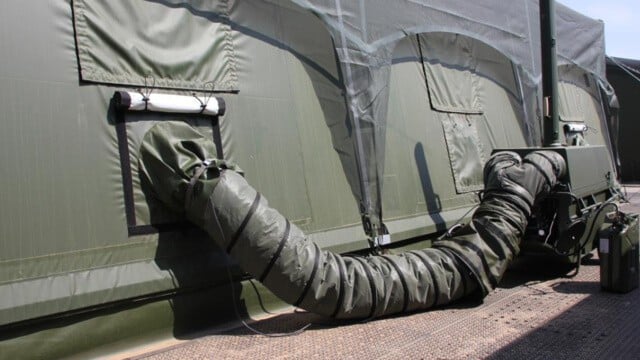 Based on indirect-fired technology, Dantherm's military field tent heating solutions release no carbon dioxide or fumes, keeping the air clean, dry and odorless. They are ideal for sealed spaces as well as environments containing flammable or combustible materials, providing uninterrupted heating at temperatures as low as -40 degrees C.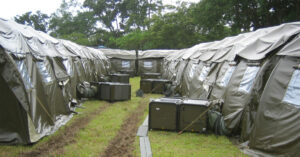 Dantherm's tent cooler units are designed for use in camps and field hospitals to provide relief even in the world's hottest climates. All the company's tent coolers are highly resilient, and can be transported and set up with minimal manpower requirements.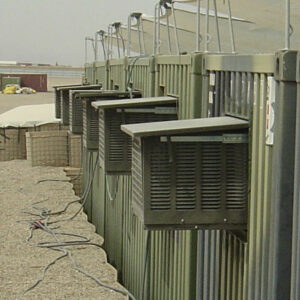 The company also offers climate control units for container-based command posts, critical electronic equipment, field hospitals, workshops, and other living and working facilities. The easy-to-install systems provide high-capacity cooling that enables personnel to remain comfortable even when ambient temperatures are as high as 60 degrees C. We also provide units that can be sealed and filtered to Collective Protection (COLPRO) and Chemical, Biological, Radiological and Nuclear (CBRN) standards.
To find out more about Dantherm Group and its field-deployable climate control solutions for military and defense applications, please visit the company's profile page: https://www.defenseadvancement.com/company/dantherm-group/