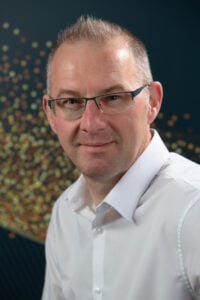 Dr Mark Marshall has been appointed as Chief Engineer of Silicon Sensing Systems Ltd, taking on the role as emerging inertial sensing technologies open new market opportunities.
Dr Marshall joined Silicon Sensing in 2017 as the lead engineer on numerous inertial programs. Immediately prior to commencing as Chief Engineer he was the company's Consultant Engineer and Electronics Discipline Manager. In this role he was responsible for the electronics and mechanical design of the company's latest generation, tactical grade Inertial Measurement Unit (IMU) – the DMU41.
Before joining Silicon Sensing, Dr Marshall worked as a senior research engineer in the field of laparoscopic electro-surgical instruments. He has a first class honors degree in Computer Aided Engineering, an MSc in Advanced Manufacturing Systems and a PhD from the University of Cambridge.
Dr Marshall comments: "These are remarkable times in inertial sensing with a long held technological status quo now rapidly shifting. A number of recent Micro-Electro-Mechanical Systems (MEMS) inertial product launches are truly challenging Fiber-Optic Gyro (FOG) performance for the first time – with products that are much more compact and rugged – and less power consuming. One of these market disrupting products is our DMU41 9 Degrees of Freedom (DoF) IMU."
He continues: "But we know there is so much more we can achieve. The generation of products we are developing today will significantly extend these performance gains, increase endurance and extract even more from system size, weight and power consumption. I am looking forward to leading our engineering team as we evolve these new products and bring them to the market."