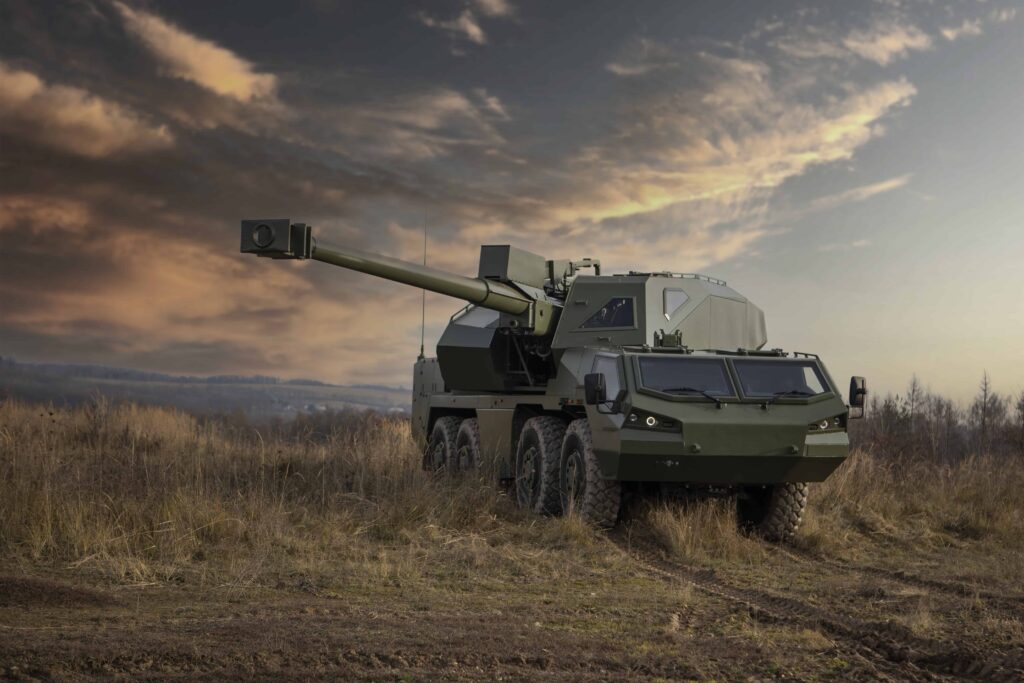 Czech company EXCALIBUR ARMY will unveil its new artillery system – the DITA 155 mm wheeled self-propelled howitzer – at IDEX 2021. With an advanced Onboard Control System and autonomous superstructure operation ability, DITA extends the company's portfolio of artillery systems based on the Tatra chassis.
DITA is equipped with a 155 mm L45 gun with firing range up to 39 km with NATO HE base bleed standard ammunition, and carries 40 rounds of ammunition in conveyors within the turret. The modular design allows the turret, gun and ammunition in conveyors to be installed on various, partially modified, wheeled or tracked chassis.
DITA offers an unprecedented rate of fire with only 2 members of crew required – the driver and the commander, who operate the howitzer and the turret from protected chassis cab. This is made possible by the high-level of automation of the gun control system and the ability of the turret to operate in fully autonomous mode. Aiming and setting the weapon in the firing position is fully automatic using the Automatic Setting of Action Position (A.S.A.P.) electronic guidance system with a ballistic computer.
A powerful Onboard Control System provides diagnostics, navigation, automatic gun guiding, autonomous calculation of shooting elements and ammunition management. The howitzer's automatic guiding system allows fast and fully-automatic weapon adjustment into fire position.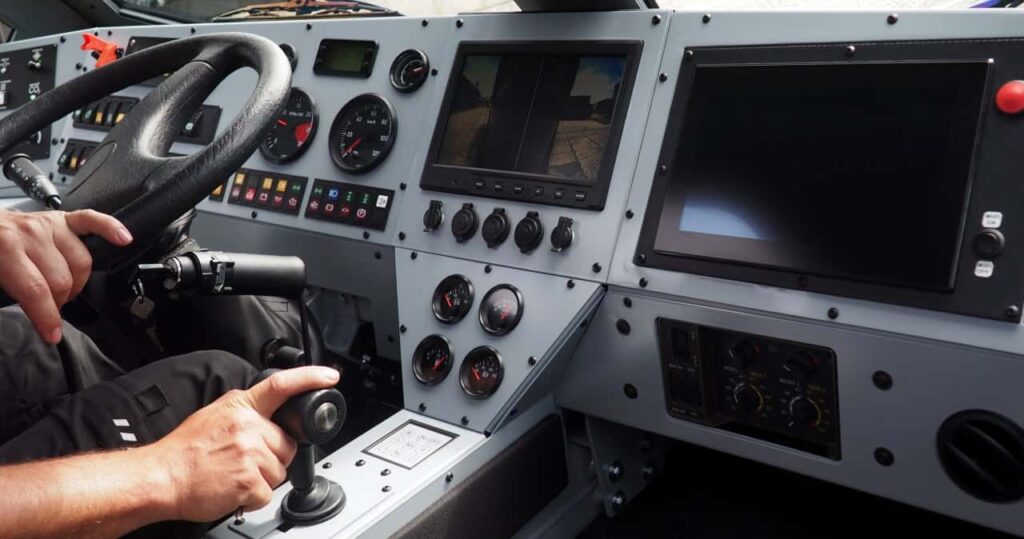 DITA is based on the 8×8 TATRA chassis, which features outstanding driving capabilities and off-road mobility even in very difficult terrain. The vehicle is equipped with R20 14.00 tyres with a Central Tyre Inflation System (CTIS).
DITA will be presented by EXCALIBUR ARMY at IDEX alongside the Patriot II armoured vehicle, which is also based on the Tatra chassis and sits within the 13-17.5 tons weight category.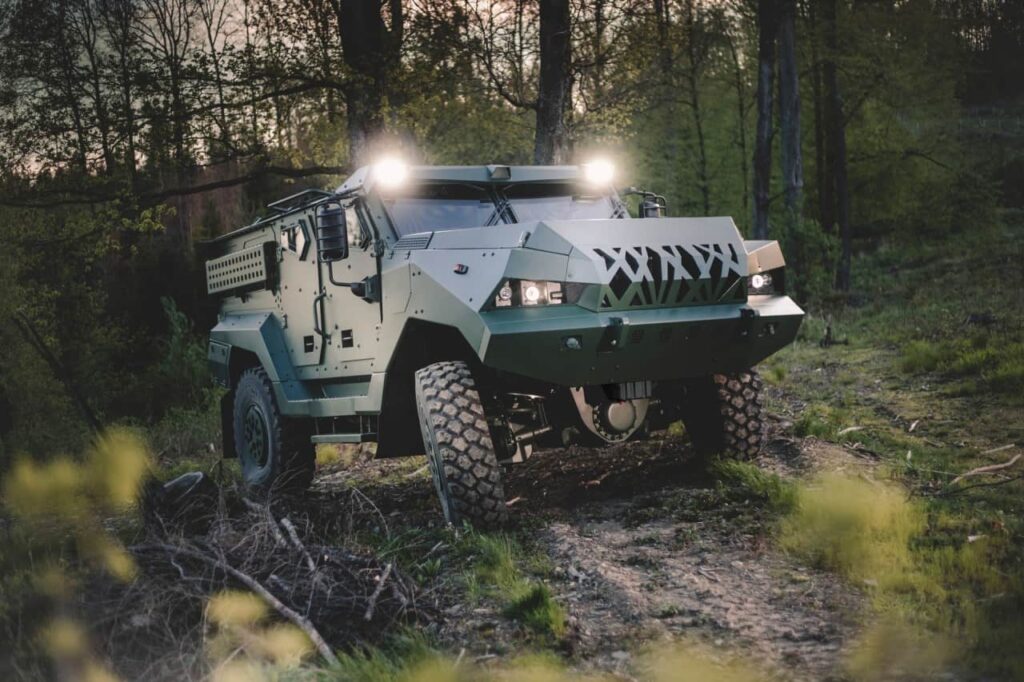 With a flexible, modular design, Patriot II is suitable for combat deployment, patrol, or reconnaissance missions. It can also be used by security forces and civilian forces, such as police, firefighters, paramedics, security services and others. The design of the vehicle allows installation of various weapons stations with machine guns and cannons up to 20 mm calibre and grenade launchers.