MilDef explains its role in the Generic Vehicle Architecture (GVA) story and introduces some of its GVA solutions.
---
Generic Vehicle Architecture history
Military vehicles are typically in-service for many years and are subject to significant through-life updates. There is often a need to upgrade these platforms quickly in order to address new threats and scenarios. However, with a number of different systems, sub-systems and products from multiple sub-contractors, these upgrades can become complex and expensive.
The Generic Vehicle Architecture (GVA) approach, originally conceived by the UK Ministry of Defence, is a concept of generic design principles for the electronic and power architectures as well as Human Machine Interface for military vehicles. Introduced in 2010, the GVA standard (Defense Standard 23-009) was first implemented on the British Army Foxhound Vehicle.
NATO observed these activities and introduced the 'NATO Generic Vehicle Architecture (NGVA) for Land Systems' (STANAG 4754) in 2018. Australia also followed with the 'Australian Generic Vehicle Architecture' (AS GVA) the same year.
MilDef's role in the GVA story
The launch of the GVA standard in UK coincided with MilDef opening its UK facility in Cardiff and MilDef was soon contracted to develop the GVA Ethernet Switch for the Foxhound Vehicle. This switch has been in service for 10 years and has shown incredible reliability with the Foxhound fleet operational throughout the UK's operations in Afghanistan. With this vehicle now due for upgrade MilDef is able to offer a fit, form and function replacement proving the GVA philosophy as well as MilDef's ability to support its products through the vehicle's service life.
MilDef was awarded a circa £20m contract from Rheinmetall BAE Systems Land (RBSL) and Rheinmetall Landsysteme GmbH to provide GVA compliant Crewstation PCs, Servers and Ethernet Switches for the British Army Mechanized Infantry Vehicle (MIV) Boxer program.
MilDef GVA product portfolio
The product portfolio below shows some of the MilDef GVA solutions currently either in service, in production or at prototype / concept phase: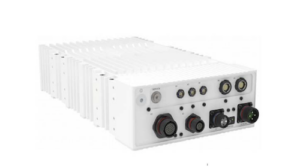 19"/2 CS2218 Crew Station PC
GVA Xeon server with 10G Ethernet, NVIDIA Graphics, CANbus.
---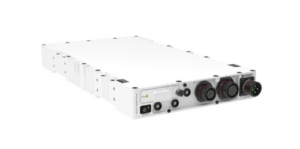 19"/2 CS2219 Server
GVA Xeon server with two SSDs, 10G Ethernet, GNSS receiver, CANbus.
---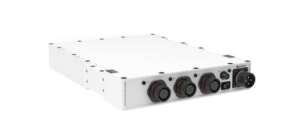 19"/2 ESW4100 series 10G Ethernet switch
GVA 10G Ethernet (x4) layer 3 switch
---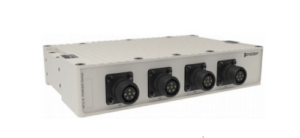 19"/2 PWR312 Power Distribution Unit
NGVA Power Distribution Unit
---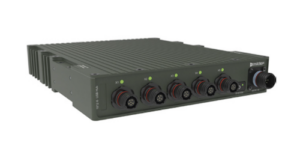 19"/2 SSW1101 USB Network Hub
Ethernet enabled USB hub
---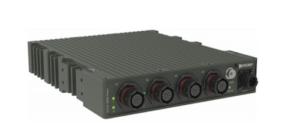 19"/2 ESW 453 Gigabit Ethernet Switch
GVA 1G Ethernet layer 3 switch
---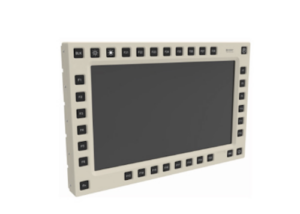 MDU1501 GVA Display
15.6" Modular Display Unit with GVA HMI
---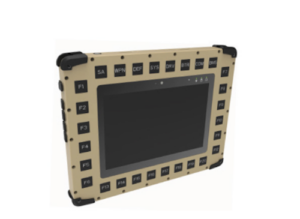 DS13 Tablet PC
10.1" Tablet PC with GVA HMI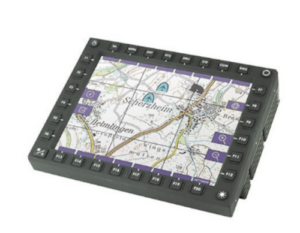 ROCCS12 NGVA Smart Display
12" NGVA Display / Panel PC
Many of these specialist GVA products do not feature on the MilDef website. For more information please contact us: mildef.com/contact
Design capabilities applicable to GVA solutions
MilDef's System Architects and R&D team have extensive capability in electronic design, mechanical design, software and product development specializing in servers, computers, Ethernet switches, routers, displays, media converters and other network devices.
Capabilities include:
Electronics & Software Development
Printed Circuit Board Layout
Mechanical Design
Design for customization (blueprint strategy)
Design for system integration (combine MilDef products to a sub-system)
Thermal analysis and passive cooling design
Ruggedized design (e.g. MIL-STD & DEFSTAN)
High EMC performance (e.g. MIL-STD & DEFSTAN)
Concept design & prototyping (3D-printed proof of concept or milled aluminum chassis)