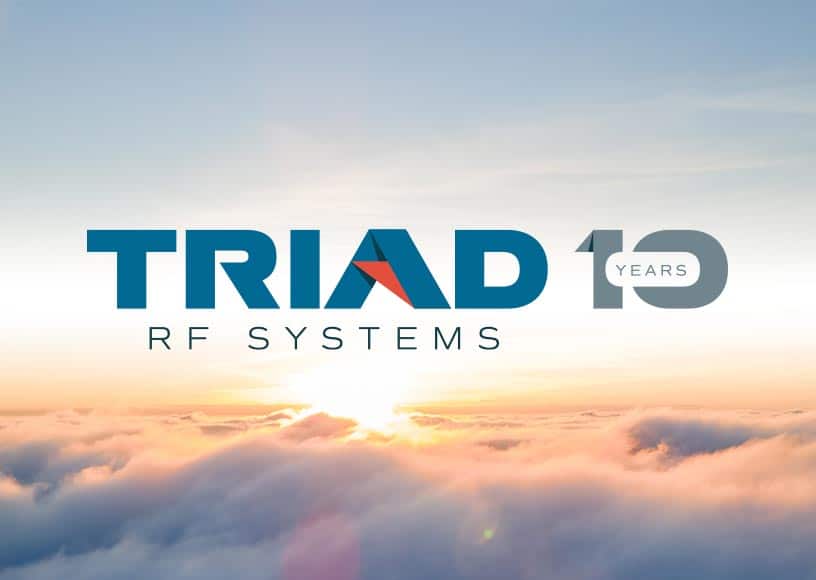 The 10-year anniversary of Triad RF Systems marks the company's dedication to providing customers with innovative RF solutions and exceptional service.
Triad's team of talented engineers and technicians excel at solving complex design challenges, including the amplification of multi-port MIMO/MANET radio systems. Their dedication allows Triad to tackle difficult long-range RF links across key operating domains — from ground to air, sea, and even space — ensuring customers stay connected when it matters.
As a leading manufacturer of innovative RF solutions, Triad develops custom RF amplifiers and subsystems for various applications including wireless communications, range extension, unmanned systems, and electronic warfare. In recent years the product line has been expanded to include RF amplifiers and subsystems for CubeSat payloads.
Milestones include:
The launch of an amplified radio line
Selection as the primary supplier for many defense projects, including a major defense program,
Operating in low earth orbit for several years
Expanding into international markets.
Over the last five years, Triad RF has built and delivered over 400 CubeSat amplifier and frequency converter products to support critical communications links on customer satellites.
The company has recently partnered with Inner Harbor Technical Sales, a highly respected and experienced sales rep firm based out of Maryland. Focusing on specialty RF and Microwave components for defense, the sales rep partnership with Inner Harbor will enable Triad to better serve new and existing customers in the mid-Atlantic and southeast United States.
Co-Founder and CTO Dean Handrinos reflected on the company's journey, stating; "We started Triad RF Systems with a vision to provide innovative RF solutions and excellent service to our customers. We are proud of what we have achieved in the past 10 years and are grateful to our employees, partners, and customers who have made this possible. We are excited about the future of Triad RF Systems and look forward to continuing to innovate and solve complex RF problems for our customers."
The Triad team is looking forward to providing cutting-edge RF solutions for the next 10 years and beyond.