MilDef is a leading supplier of electronic rugged equipment and computing rack-mounted hardware for military and defense applications.
We've just launched the company's Defense Advancement supplier profile, which has been written and built by our team in collaboration with MilDef to showcase its rugged laptops, tablets, rack-mount servers and electronics for special military operations.
Read on to find out about a selection of MilDef's technology: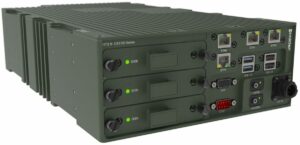 Mildef's rugged military 19"/2 rack mount (small form factor) computers are designed to ensure high performance and longevity even under extreme conditions, and are IP54 rated as a minimum as well as complying with MIL-STD-810 and MIL-STD-461.
Based around Intel Xeon and Core processors, the company's rack-mounted hardware products include tactical computers, servers, and military NAS (Network Attached Storage). Learn more>

MilDef provides mil-spec switches in a compact 19″ rackmount form factor, providing a variety of high-speed interfaces to support all tactical networking needs including transfer of data, video, and voice. Learn more>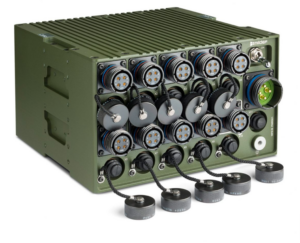 The company's rugged military 19″/2 small form factor rack-mount PDUs provide stable and reliable output for tactical electronic systems operating in harsh environments. Options include AC to DC and DC to DC conversion, and integrated high-performance UPS. Learn more>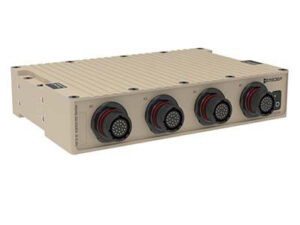 Multi-port rugged 19″/2 KVM (keyboard, video and mouse) switches and gateways from MilDef allow multiple computers to share USB peripherals and VGA or DVI video.
Each solution features a fully rugged aluminium enclosure to withstand harsh operating conditions, and units can be customized to suit specific operational requirements. Learn more>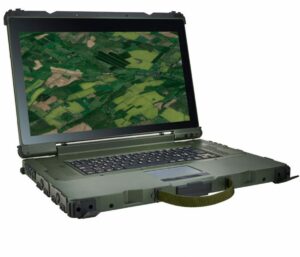 The company provides rugged laptops and notebook computers that are built to survive tough battlefield conditions, providing high performance in a rugged form factor.
Based around Intel Core or Xeon processors, the rugged laptops provide a variety of interfaces and are ideal for a variety of tactical applications including mapping, GEOINT, and video and imagery analysis. Learn more>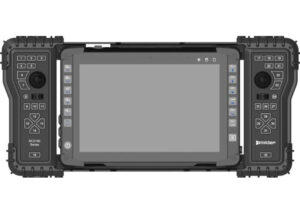 MilDef's RC2100 Series is a rugged handheld controller that connects seamlessly to MilDef tablets to provide an ergonomic and easy-to-use solution for the command and control of robotic systems and vehicles.
Made from lightweight and durable plastic, the versatile HID controller provides two joysticks, four thumb wheels, and 32 backlit buttons. MilDef can customize the rugged controller layout to suit users' unique application requirements. Learn more>
To find out more about MilDef's rugged electronic equipment for military and defense applications, please visit the company's profile page: https://www.defenseadvancement.com/company/mildef-group/