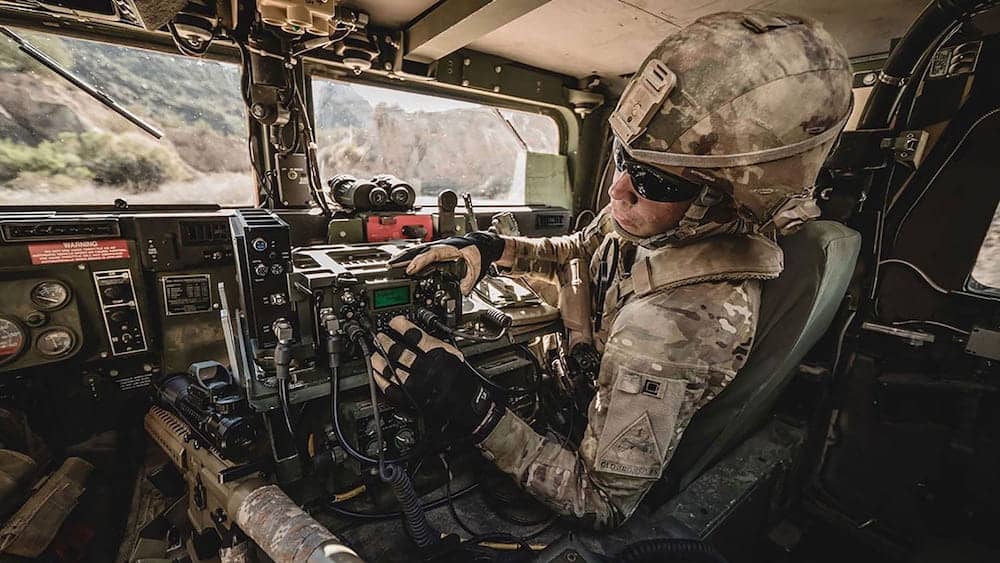 Collins Aerospace has received a second full-rate production order from the US Army to provide AN/PRC-162 ground radios for the Handheld, Manpack and Small Form Fit (HMS) program.
A two-channel networked communications ground radio, the AN/PRC-162 includes multiple waveforms – both narrowband and wideband – high-speed Mobile Ad hoc Networked (MANET) communications, point-to-point data, voice, next-generation satellite communications (SATCOM) and the latest in-theater IP-based waveform communications. The radio also features increased power output, longer battery life and improved signal sensitivity in one of the smallest form factors on the market.
The AN/PRC-162 enables the Army to maintain interoperability with legacy waveforms such as Single Channel Ground and Airborne Radio System (SINCGARS), and next-gen waveforms such as Trellisware's TSM waveform and Warrior Robust Enhanced Network (WREN) waveform. Additionally, the AN/PRC-162 includes upgraded tactical satellite communications through implementation of the Mobile User Objective System (MUOS).

"Ensuring warfighters can reliably communicate across multiple waveforms on the battlefield has been our priority for decades, and is even more critical to the success of JADC2," said Ryan Bunge, vice president and general manager, Communication, Navigation and Guidance Solutions for Collins Aerospace. "We remain committed to delivering advanced communications capabilities to the Army that are not only feature-rich, but also provide streamlined installation and lower integration costs."

The PRC-162 is part of the TruNet networked communications solution family, which includes airborne radios, advanced, networking waveforms, apps, ancillaries and services and support.