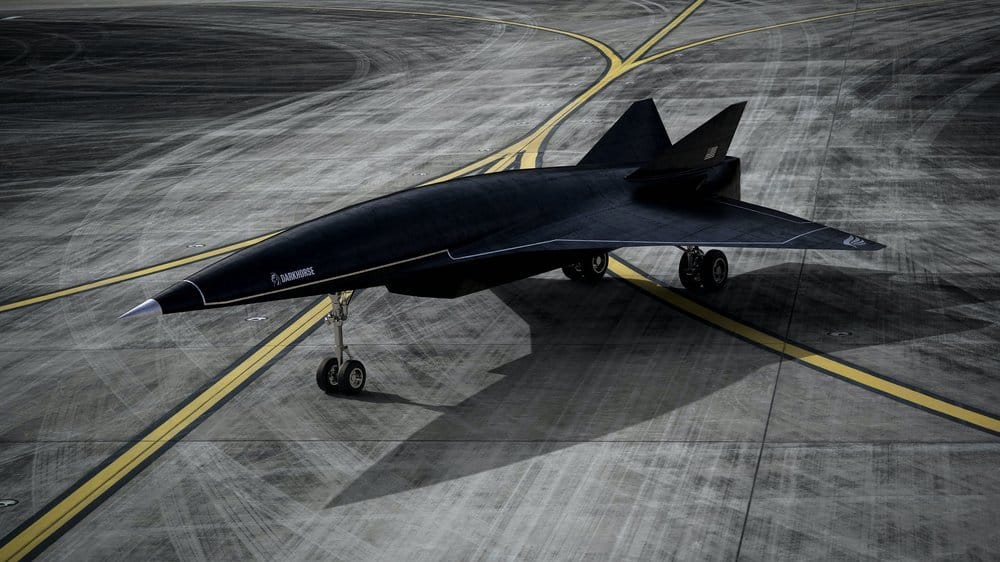 Hermeus has selected the Pratt & Whitney F100 turbofan for integration into Hermeus' larger hypersonic engine that powers its Darkhorse hypersonic Unmanned Aerial System (UAS) for defense and intelligence operations.
Pratt & Whitney's F100 turbofan, which is used in the F-15 and F-16 aircraft, will act as the turbine portion of Hermeus' Turbine-Based Combined Cycle (TBCC) engine named Chimera II. Chimera II is a hypersonic TBCC engine – a hybrid between a turbine engine and a ramjet, which allows for both low-speed and high-speed operation.
According to the company, securing this off-the-shelf turbine engine will save Hermeus billions of dollars in research and development costs and years of schedule. This new engine contract also keeps the Darkhorse program on track for engine testing in 2024.
"The F100 is a legendary turbine engine that will fit within our larger engine architecture extremely well," said Hermeus CTO Glenn Case. "We chose it for its reliability, performance, and because it's currently in production. We're thrilled to have Pratt & Whitney as a partner on our journey to making hypersonic flight a reality."
"The F100 engine recently celebrated 50 years of service and 30 million flight hours, demonstrating its dependability and capabilities," said Chris Johnson, VP of Fighter and Mobility Programs at Pratt & Whitney. "Pratt & Whitney's participation with Hermeus' Darkhorse program is a great example of creating innovative partnerships in aviation and will play a crucial role in addressing our national security challenges."
Find suppliers and manufacturers of engines and transmission systems and propulsion systems>>