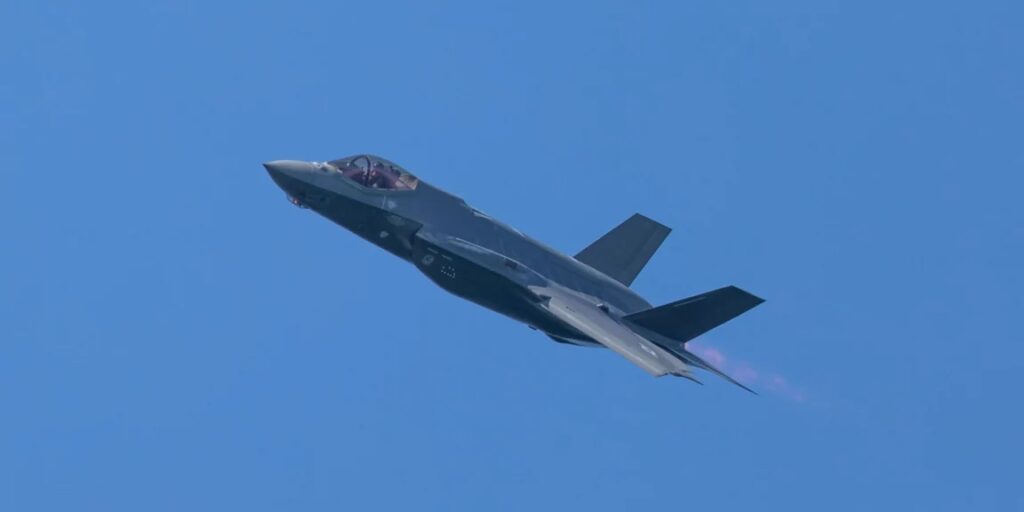 At the core of the F-35, where power and innovation converge, lies the beating heart of its unstoppable prowess: Honeywell's groundbreaking Power and Thermal Management System (PTMS).
PTMS: A Masterstroke in Engineering
Honeywell's PTMS stands as a resounding testament to our unwavering dedication to excellence and innovation. Meticulously integrated, this advanced system is purpose-built to efficiently manage power distribution and cooling for the F-35's state-of-the-art avionics. By striking a delicate balance between power requirements and thermal output, it orchestrates the seamless operation of every component.
The PTMS is designed to deal with the high electrical demands and heat loads associated with modern military aircraft, while minimizing the aircraft's infrared signature. The system works by absorbing, moving, and venting heat from the aircraft, while also managing the electrical loads to ensure that the right amount of power is delivered to the right place at the right time.
The technology is such that it optimizes the energy usage, provides redundancy for improved reliability, and ensures the proper cooling for the aircraft's advanced systems. In essence, our PTMS is instrumental in maximizing the F-35's performance capabilities.
A Word from the Experts
To better understand the impact of Honeywell's PTMS, who better to hear from than Brian Wenig, President of Mechanical Systems & Components at Honeywell Aerospace.
Wenig explains, "Our Power and Thermal Management System in the F-35 exemplifies the reliability and sustainability that modern military aviation demands. It is the result of extensive work and rigorous testing to ensure that the F-35 can perform optimally in any operational scenario. The PTMS not only ensures the aircraft's systems have the power they need when they need it, but also effectively manages the thermal loads, making it an indispensable asset to the F-35's advanced suite of technologies."
The remarkable capabilities of the PTMS underline Honeywell's dedication to providing state-of-the-art solutions that tackle complex challenges in the aviation industry. As Wenig concludes, "Our goal has always been to innovate and provide solutions that are not only technologically superior but also dependable, consistent and highly sustainable for the warfighter and defense forces. The Power and Thermal Management System in the F-35 is an excellent example of this commitment."
Powering the Future
Through its innovative and proven Power and Thermal Management System, Honeywell has profoundly impacted the F-35's performance, heightening the importance of efficient energy management in modern aircraft. Honeywell's PTMS stands as a monumental achievement, affirming the role of innovative power and thermal solutions in sustaining the high performance of cutting-edge military aviation. As the F-35 continues to dominate the skies, it will do so with Honeywell's innovative PTMS at the heart of its operations, ensuring unparalleled operational excellence.