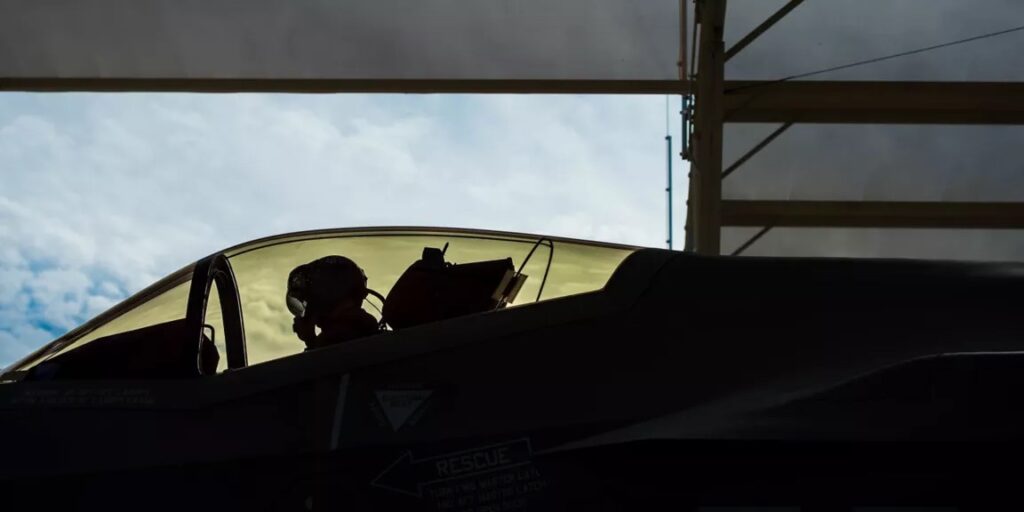 By Matthew Milas, President, Defense & Space, Honeywell Aerospace
There are reports circulating about the potential of implementing an alternative and unproven system to manage cooling and power distribution systems in place of Honeywell's Power and Thermal Management System (PTMS) for the F-35 program. I want to take this opportunity to discuss five critical reasons why considering alternatives to an already proven and powerful PTMS will disrupt the F-35 program:
Established Dependability
Honeywell's PTMS has a proven track record of reliability and efficiency in managing the F-35's advanced suite of technologies. Over the years, it has undergone rigorous testing and real-world deployment, establishing itself as a robust and dependable system. Keeping this reliable component ensures that we continue to meet the high-performance standards that our warfighters depend on for their missions.
Complex Integration
The PTMS is deeply integrated into the F-35's overall design and systems architecture, seamlessly interacting with other critical components and subsystems. Preserving the PTMS avoids years of extensive highly complex re-engineering and re-testing efforts, thereby preventing costly delays that could arise from adopting an entirely different system. This proven integration is the backbone of the F-35's capabilities, and we must avoid compromising its operational effectiveness.
System Optimization
Honeywell's PTMS has been meticulously optimized for the F-35, striking a perfect balance between power distribution and thermal management. This optimization is critical for peak aircraft performance, always ensuring that its advanced avionics and computing systems function perfectly. By retaining the PTMS, we can continue to provide our warfighters with the best-in-class technology that meets their demanding operational requirements.
High Cost
The financial implications of replacing the PTMS are substantial and must not be underestimated. Developing, integrating, testing, certifying, producing, and installing a new system would require significant investment, both in terms of monetary resources and time. By sticking with the PTMS, we avoid the risk of exceeding budgets due to unforeseen challenges during the replacement process and safeguard the financial health of the F-35 program.
Expertise & Support
Honeywell's contribution to the F-35 program extends beyond supplying the PTMS. With decades of experience and deep expertise in aerospace technologies, Honeywell has become an invaluable partner in providing support and maintenance services for the F-35 globally. This unwavering support has played a significant role in the program's success. Keeping the PTMS ensures that we can continue to rely on Honeywell's expertise, ensuring optimal maintenance support wherever our F-35 aircraft are deployed.
Considering recent developments, it's worth highlighting some key attributes of Honeywell's PTMS:
Adapts in Real-Time
PTMS efficiently manages all the power and thermal needs of the F-35's advanced systems, dynamically adjusting to changing conditions to ensure optimal performance.
Cutting-Edge Cooling Technology
PTMS employs cutting-edge technology to cool pilots, feed the Honeywell Life Support System, and maintain optimal temperatures for actuators, bays, and avionics, thereby enhancing the overall performance of the aircraft.
Critical Liquid Cooling
PTMS plays a pivotal role in cooling the liquid that dissipates heat from the aircraft's advanced mission systems, ensuring their reliable and sustained operation.
Power Reliability
PTMS not only provides the starting power to the main engine but also serves as an emergency backup power source when needed, enhancing the F-35's operational readiness.
Proven Track Record
PTMS is the world's only TRL9 system of this type, having demonstrated its reliability through 1,000 shipsets since first flight, showcasing its effectiveness and dependability. And with more than 675,000 flight hours, the durability of our PTMS delivers the dependability our warfighters expect and deserve.
Scalable and Progressive
PTMS is positioned for future expansion through progressive development stages, making it an adaptable and forward-looking system for evolving F-35 requirements.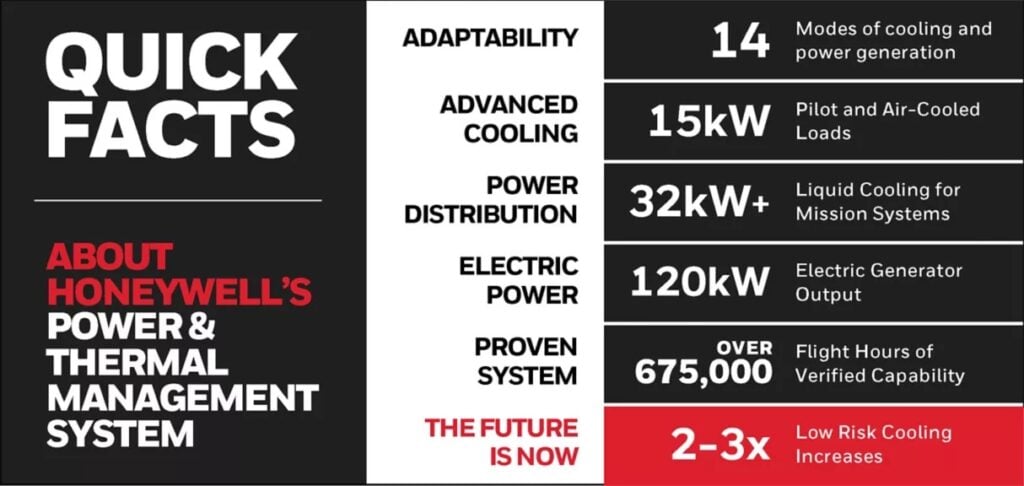 By understanding and considering these crucial points and attributes of Honeywell's PTMS, we reaffirm our commitment to the success of the F-35 program and the safety of our warfighters. It is essential that we make informed decisions and keep the well-being of our warfighters at the forefront of our minds.