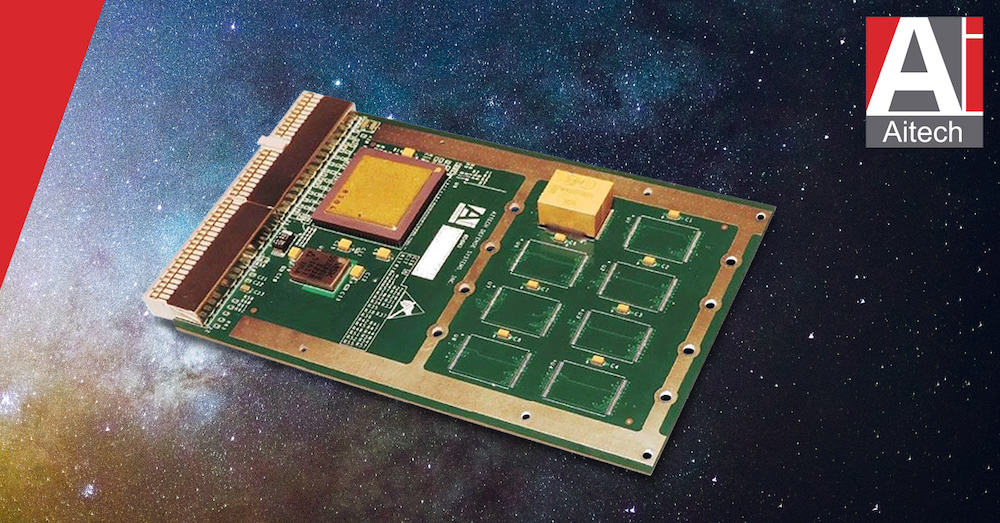 Aitech Systems, a provider of rugged boards and system level solutions for military, aerospace and space applications, has released the S993, a radiation-tolerant 3U CompactPCI memory card that provides up to 1 TB of on-board storage Space NAND flash with all 8 NAND modules installed for a variety of space applications.
The versatile new memory board provides high-capacity, non-volatile Flash memory for reliable data storage in both in-orbit spaceflight and downlink communications to earth-bound base stations.
"As the amount of data inputs integrated into space electronics continues to grow, having a radiation-tolerant memory board with this much capacity enables companies to keep building more advanced systems for future space applications," said Vivek Hazari, Director of Engineering at Aitech. "The S993 is a gamechanger for on-board memory storage."
The space-rated memory card includes built-in hardware Error Detection And Correction (EDAC) to correct single-bit errors and detect double-bit errors as well as offers a low Single Event Upset (SEU)-rate and high latch up immunity.
"We not only seek to stay current with system advances for our clients, but we also aim to anticipate and exceed the needs and expectations of the space industry," said Pratish Shah, General Manager of Aitech US. "The S993 is the latest example of how Aitech is developing solutions for the innovations being developed throughout space missions across all orbit levels."
With Aitech's Flash File Driver (FFD) technology, a POSIX compliant file system with wear leveling implemented and semaphore protection, the board can be accessed as a file system from any cPCI SBC with a Flash File System implemented. The new S993 also includes a Flash Translation Layer (FTL) to handle writes and wear leveling, bad block management and garbage collection, offloading this function from the host processors.
In addition to CompactPCI, future planned interfaces for the S993 includes Space VPX Lite (VITA 78.1) and TSN/TTE Ethernet to further extend the number of space applications with access to high-capacity memory storage.
Find manufacturers and suppliers of rugged, encrypted and secure data storage solutions>>