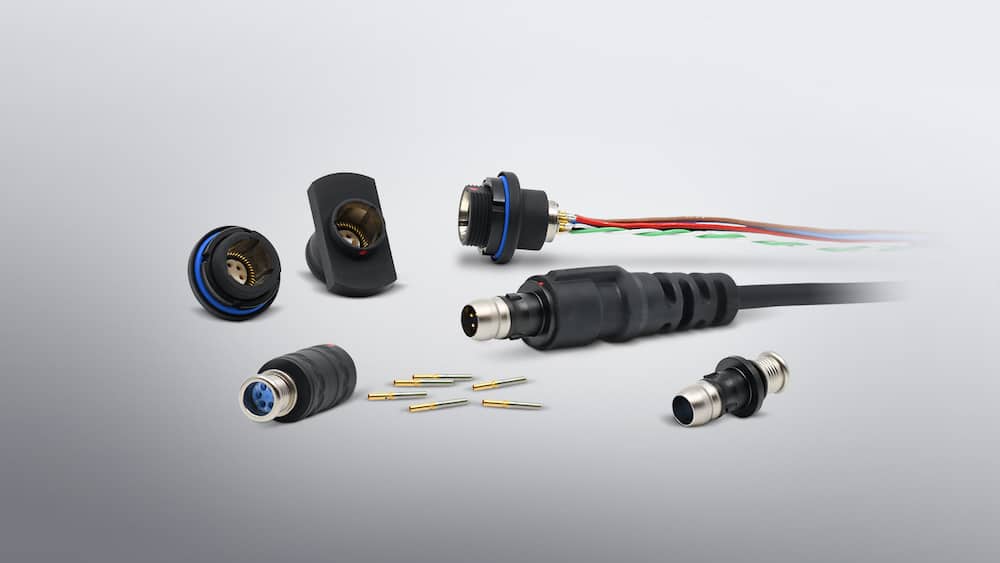 Connector systems supplier ODU Group is releasing the ODU AMC NP, a miniaturized quick disconnect connector for soldier systems.
Designed and manufactured to meet and achieve military standards, this cost-efficient connector is ideal for military and security applications.
With this ODU AMC NP launch, ODU extends its successful portfolio for soldier communications as well as its ability to assist military and defense customers with custom hybrid solutions and multiple value-added services, such as one-to-one engineering support, rapid prototyping and cable assembly integrated. The company believes this gives a significant competitive advantage to equipment manufacturers that want a highly reliable and readily available connectivity solution.
The new metal, rugged connector enhances a soldier's ability to communicate in the battlefield and is tested to MIL-STD-810H and applicable technical requirements. It also contains improved power contacts with USB 2.0 capabilities along with power-efficient contacts, minimum 2,000 mating cycles and it is waterproof up to IP68 with 20m waterproof versions available. There are also options for solder, crimp, or PCB terminations, easy handling, a robust break-away design and cable assembly integrated solutions.
This new connector is designed for tactical soldier batteries, Power Distribution Units (PDU), Conformable Wearable Batteries (CWB), and C4ISR peripherals for the transmission of USB 2.0 signals and power. It is compatible with open architecture standards such as NATO STANAG 4695, Nett Warrior, and General Open Structure Architecture (GOSSRA).
"ODU AMC NP is one of the world's most cost-effective solutions which enables safe and power efficient connections for the continuous modernization of the connected soldier," said Craig Kammerman, Business Development Manager Military for ODU-USA.
Find military connector manufacturers and suppliers of rugged, mil-spec connectors for defense applications and harsh environments>>