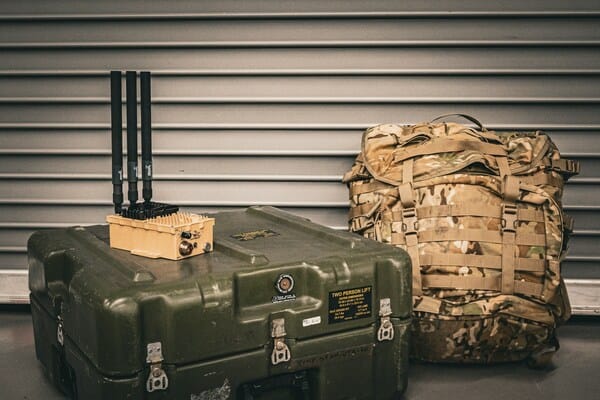 Persistent Systems will support Tomahawk Robotics, a developer of common control systems for unmanned systems, on a $55 million contract as it moves to production to upgrade US Navy Explosive Ordinance Disposal (EOD) robots.
Under the Flexible Cybersecure Radio (FlexCSR) contract, awarded by the Naval Surface Warfare Center Indian Head Division, Tomahawk Robotics will replace hundreds of legacy radios used to control and communicate with Navy Unmanned Ground Vehicles (UGVs).
The company will use Persistent Systems MPU5 Mobile Ad hoc Networking (MANET) radios that have been incorporated by Tomahawk Robotics into a solution that includes NSA Type 1 encryption.
Ryan Kowalske, VP Business Development for Persistent Systems, said: "We are very excited to be supporting Tomahawk Robotics on this Navy contract. FlexCSR will provide Navy EOD robots with more capable and secure radios. Plus, it shows how other military robots with our MANET systems can be upgraded with Type 1 encryption, when deemed appropriate."
In addition to being the prime contractor on FlexCSR, Tomahawk Robotics is also a member of the Wave Relay Ecosystem, an expanding industry alliance of unmanned system, sensor and controller companies all using the Persistent Systems MANET as their default communications network.
"With the growth of the Ecosystem and contract awards like FlexCSR, we are seeing a transition to the long-envisioned networked battlefield, where people, platforms and payloads are all interconnected," said Kowalske. "Persistent Systems is proud to be making that happen."