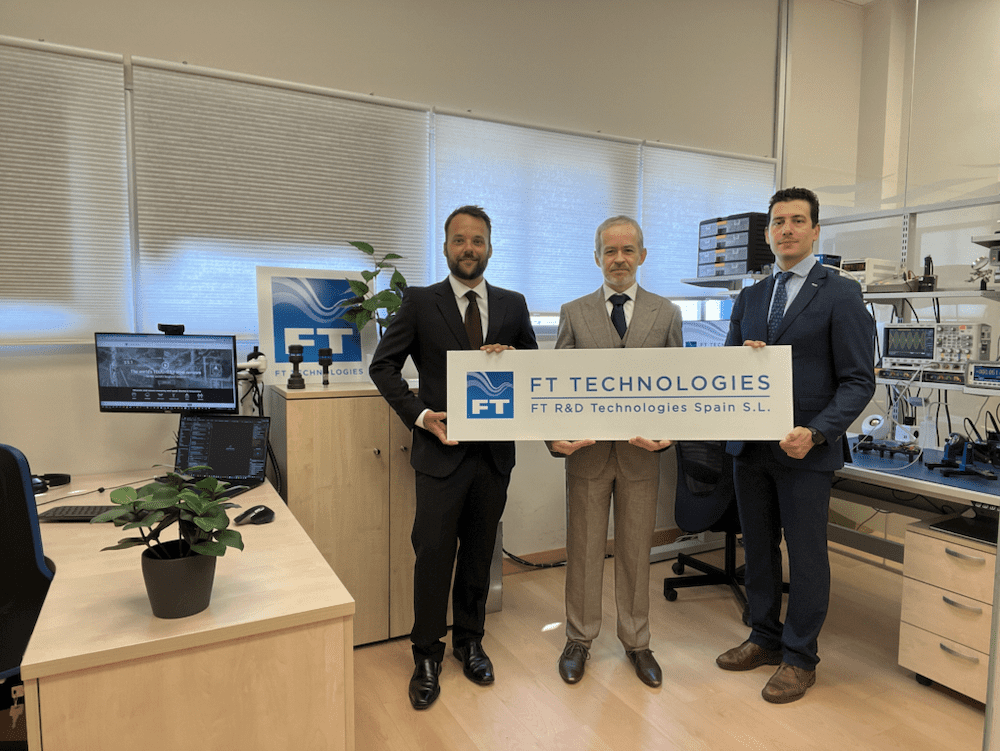 FT Technologies has announced the launch of a new subsidiary in Spain dedicated to the Research and Development (R&D) of the company's range of combat-rugged ultrasonic wind sensors.
FT R&D Technologies Spain S.L. began operations in September 2022. The new office in Madrid will be the European hub for FT's research and development team.
According to the company, the strategic rationale for establishing the new office is to enable FT to recruit global engineering talent beyond UK borders. Recruitment is already underway for roles in Electronics Design and Embedded Software.
The new R&D team in Madrid will work closely with the existing R&D team who are based in FT's headquarters in Sunbury, UK. Consisting of international specialists in Electronics Design, Embedded Software, Mechanical Design, Acoustics, Aerodynamics, Materials, and Automation, the Sunbury team will work with the Madrid team to research next generation wind sensors and design new products for use in industries including military and defense.
The new office is located in the modern urban development and technology hub of Las Tablas in the north of Madrid. Olivier Schlenkhoff-Hus, Director of R&D at FT Technologies for the UK and Spain, opened the new office together with Mario Fernández-Pérez, Principal Engineer for Spain who will lead the program of research and development in Madrid, and Dr Antonio Jimenez-Garcia, Lead Research Engineer for the UK who leads the research program in multiphysics in Sunbury.
"The opening of our new office in Madrid is a fantastic opportunity for FT to expand our research and development team with engineering talent from across Spain and the EU," said Olivier Schlenkhoff-Hus. "We aim to strengthen the collaboration and creativity across engineering disciplines that have been essential to the success of FT's proprietary Acu-Res Technology. This will drive further developments of FT's core technology and innovations in our product portfolio for years to come. We are excited to recruit our new colleagues in Madrid!"
"Our design office in Madrid is ideally located to draw much needed engineering and scientific talent to FT, from Spain but also from other EU countries," added Dr Savvas Kapartis, Executive Chairman of FT Technologies. "Many of our best engineers and scientists have come from the EU, and Spain in particular, and it will now be even easier to fill our vacancies with high caliber individuals."