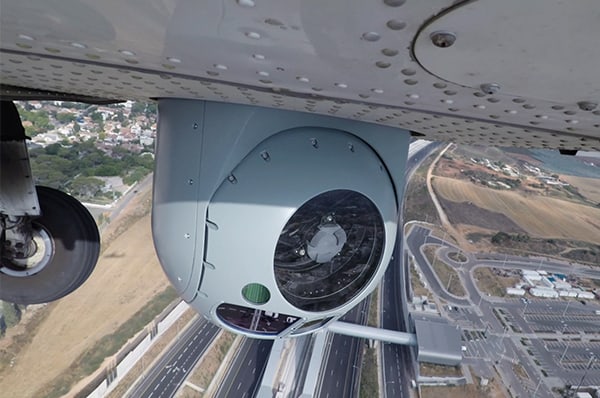 Elbit Systems has been awarded four contracts to supply the Romanian Ministry of National Defense with aircraft upgrades as well as electronic warfare suites, electro-optical infrared (EOIR) payloads and Brightnite systems for the IAR 300 helicopters.
As part of one of the contracts, the company will integrate Elbit Systems SPECTRO XR payload onto the IAR 330 helicopters to enhance the Romanian Navy's operational capabilities.
This contract, which follows a successful upgrade of the Romanian Navy's IAR helicopters, will be performed over the coming year.
Under the second contract, Elbit will supply a comprehensive electronic warfare (EW) suite including Radar Warning Receiver (RWR), Laser Warning System (LWS), Infrared Missile Warning System (IR MWS) and Counter Measure Dispensing System (CMDS). The suites will be supplied to a domestic supplier for the installation and integration onboard six PUMA helicopters with an option for an additional six in the future.
The contract is a follow on order to additional EW suites that are already installed in other Romanian Armed Forces' platforms. It will be carried out over a period of three years.
The company will also provide, as part of a third contract, Elbit Systems HDTS type head systems, SPECTRO XR electro-optical systems and an aircraft mission package that includes smart displays, digital maps and reconnaissance systems. Elbit Systems will also supply Brightnite systems to IAR Brasov for the Romanian Air Force's Puma 330 SAR helicopters. The contract will be carried out over two years.
Under a fourth contract, Elbit will supply advanced avionic suites, live training embedded virtual avionics system, advanced monitors, overhead display, navigation system and weapons activation systems to Avioane Craiova that is upgrading the Romanian Air Force's (RoAF) IAR99 advanced fighter trainer aircraft.
The IAR99 SOIM is an advanced trainer and the upgrade will support an effective transition of RoAF pilots to fighter aircraft, including the Romanian Air Force's F-16s. The contract will be carried out over a period of four years.
This upgrade program follows a previous contract for the Romanian Air Force's trainer aircraft in collaboration with Avioane Craiova and was awarded approximately 25 years after Elbit's first contract to upgrade the IAR99 aircraft.
Ran Kril, Executive Vice President International Marketing & Business Development of Elbit Systems, said: "These contracts extend Elbit Systems' track record delivering successful projects to the Romanian Armed Forces, including follow-on contracts awarded after Elbit Systems first was contracted to upgrade helicopters and aircraft."
Find Military Helicopter manufacturers & suppliers of helicopter technology, systems and equipment for defense applications, including unmanned, combat and heavy lift helicopters >>