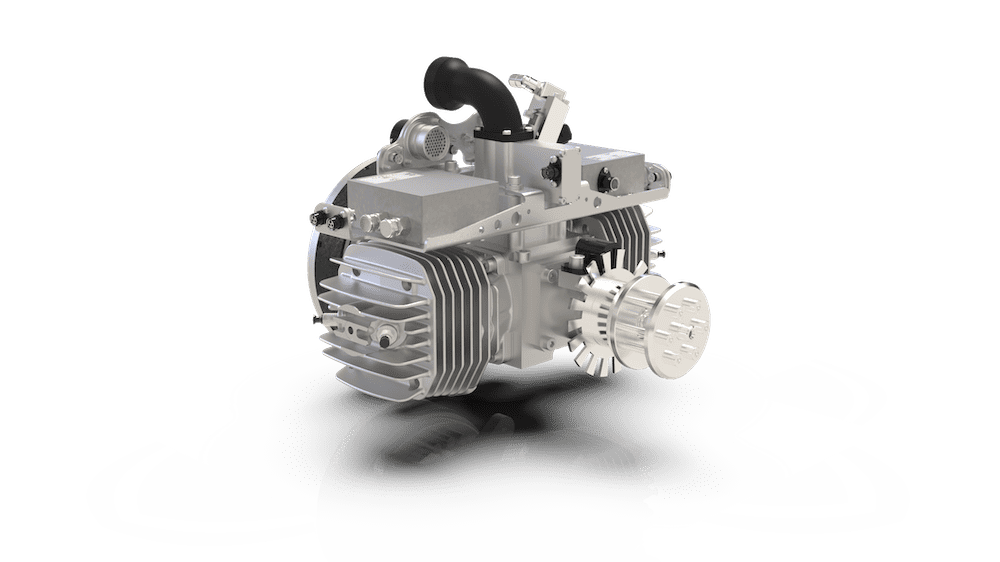 Following the announcement of a power increase for the SP-210 FI TS ROS, German engine manufacturer Sky Power International presents another engine from its portfolio with a significant increase in power.
Now available with a power increase of 1.7 kW (2.4 hp), the SP-170 FI TS ROS is a two-stroke engine with twin spark and rear output shaft designed for varied applications with UAS. All SP-170 FI TS ROS, which were produced until beginning of May 2023, were equipped with 10 kW, but now the optimized SP-170 FI TS ROS delivers 11.7 kW.
"As with the SP-210 FI TS ROS, we can offer an upgrade to customers who are already using this engine," said Karsten Schudt, CEO of Sky Power GmbH.
After a run in and with some additional system upgrades, even older SP-170 FI TS ROS engines will provide these performance data. System upgrades to the previous engine include technical adjustments and a different engine mapping, with the engine weight remaining the same.
Sky Power develops two-stroke combustion and Wankel rotary engines for Unmanned Aerial Systems (UAS) and hybrid applications. All its standard engines can be tailored for military and defense mission requirements according to customer specifications.