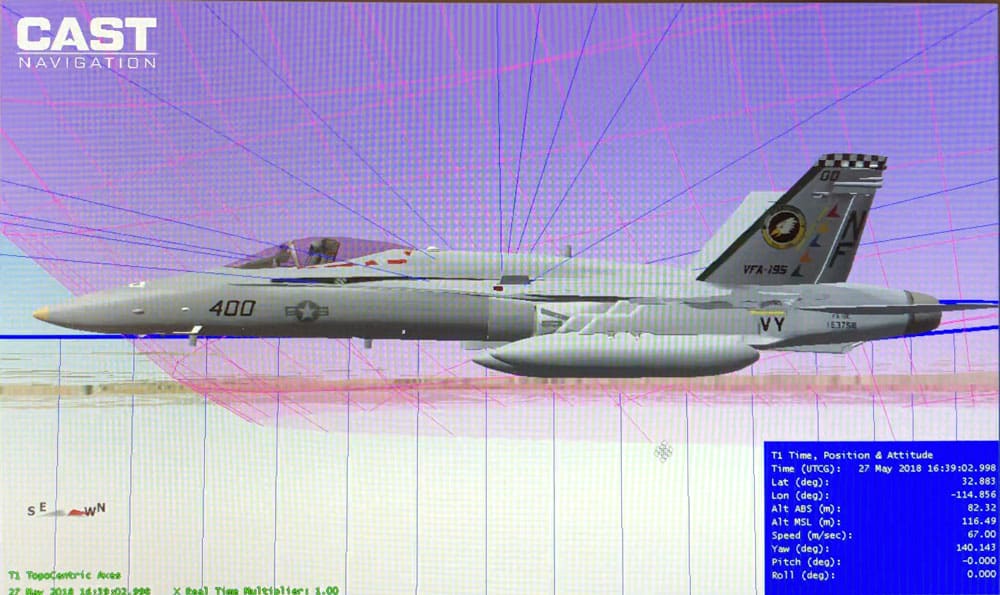 Accurate, repeatable GNSS/INS simulations let you perform integration testing in the laboratory rather than in the field. As a result, project schedules can be shifted to the left allowing you to accomplish more within existing budgets.
In the article: Moving GNSS/INS Testing from the Skies to the Lab CAST Navigation explores at length the benefits of lab testing over the comprises imposed by field testing, including:
Compromises to a test program's scope and accuracy
Limitations on the range of conditions a project can study
The number of variables affecting results
The fact that field tests are not perfectly reproducible – you cannot re-fly a test point under the precise conditions of the original
Field testing in several locations under a wide range of environmental and operational conditions is both time-consuming and expensive
The article also outlines the advantages of GNSS Simulators, such as:
Better results, faster
Using a simulator's output to stimulate GNSS/INS equipment in the lab makes integration projects more productive
The ability to conduct more laboratory tests than in the field since there are no range issues and vehicles do not need refueling
Virtually model extreme vehicle maneuvers without placing people at risk
Evaluate the equipment's resilience to weather, interference, and terrain conditions anywhere on Earth without travel expenses — or entering hostile territory
More accurate and repeatable results
Complete control over the configuration of each scenario
Military customers rely on CAST Navigation's decades-long history in GNSS/INS simulation. CAST Navigation simulators provide robust capabilities for the integration testing of GNSS/INS receivers and antenna systems, including:
GNSS: Generate accurate, repeatable GNSS RF signals from modernized GPS as well as GLONASS and Beidou positioning constellations.
Inertial: Deliver high-rate inertial data to complex EGI and GNSS/INS systems.
Jamming: Create clean RF waveforms that precisely emulate natural, urban, and hostile interference.
CRPA: Test phased array antenna systems by sending precise, coherent, and repeatable RF signal wavefronts to each antenna element.
With CAST's proprietary synchronization technology, you can link multiple CAST systems to run the most complex test scenarios.
Read the full article on CAST Navigations' website and contact CAST Navigation to learn how these and other simulator benefits can improve your next integration project.