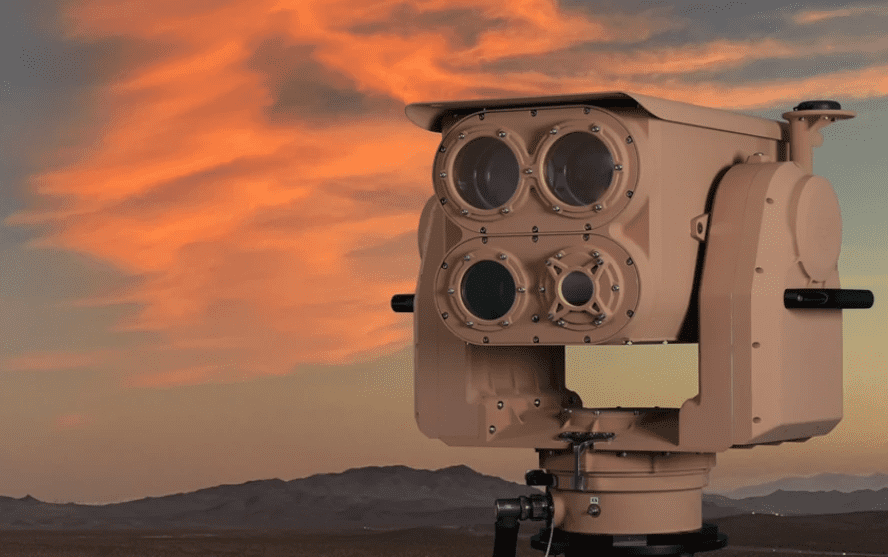 Viasat has introduced its new Mercury Free Space Optical Communications (FSOC) terminal during the U.S. Special Operations Command (SOCOM) Technical Experimentation (TE) event in Avon Park, Florida.
The Viasat Mercury solution is an expeditionary, high-capacity FSOC link with an automated pointing, acquisition, and tracking (PAT) system, offering military operators lower signature communications at the quick-halt. Mercury is based upon advanced commercial-off-the-shelf technology, leveraging substantial industry investment towards bringing a high-performance, resilient, and cost-effective capability to better support warfighting operations at the edge.
The Mercury terminal integrates state-of-the-art optical terminal technology with an industry-leading PAT gimbal and user-oriented control and management interface to offer a FSOC system that will offer substantially higher range and throughput than other solutions in the tactical environment.
The Viasat FSOC solution will deliver data rates up to 40 Gigabits per second (Gbps), have a range of up to 70km for terrestrial applications, and be highly resistant to jamming, spoofing and electro-magnetic interference when compared to RF systems. By leveraging a dual-stage continuous active line-of-sight tracking system, Mercury will be deployable to support multiple expeditionary communications environments including Ground-to-Ground, Ground-to-Air, Ship-to-Ship, and Ship-to-Shore.
"We are very excited about the debut of the Mercury FSOC terminal during the SOCOM TE event and sharing the unique capability it can bring to edge communications. Free Space Optics offers the benefits of fiber optic cable communications without the need to run the cable," said Craig Miller, President of Viasat Government Systems. "As the U.S. Department of Defense (DoD) seeks to gain an advantage through increasingly reliable and low detection communications, we are investing in FSO as part of a resilient multi-transport network. The Mercury terminal is designed as a high-capacity and low-cost solution for the DoD, and this is the first platform for terrestrial use as we continue to invest in comms-on-the-move capabilities across sea, air and space."
Viasat developed the Mercury terminal to address DoD requests for FSO capabilities that will enable warfighters to operate high-bandwidth links across significant distances in an LPI/LPD environment. Modern electronic warfare effects can disrupt radio frequency communications in contested near-peer environments, but FSO offers a communications pathway outside the RF spectrum.