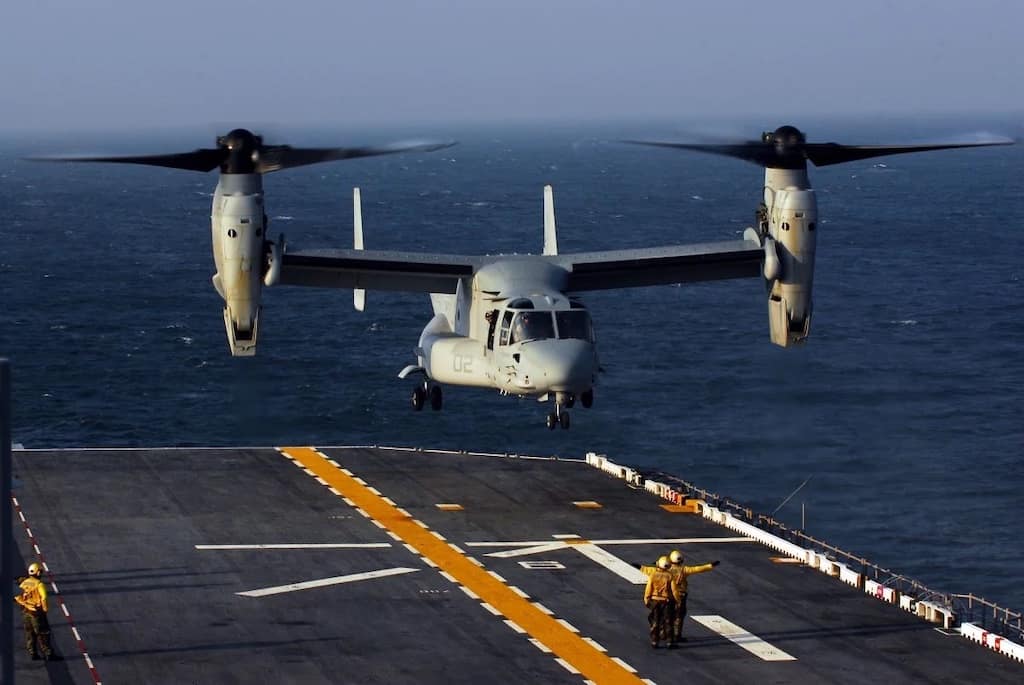 Elbit Systems of America is going to provide Integrated Avionics Processors (IAPs) to support the United States Navy's V-22 aircraft. 
The IAPs will be produced in Fort Worth, Texas and Haifa, Israel. The contract is through the Naval Supply Systems Command Weapon Systems Support.
Elbit America has provided V-22 cockpit avionics for nearly two decades. The company is currently under contract to repair line-replaceable units for the aircraft and has supplied components for the aircraft's Color Helmet Mounted Display System.
The V-22 is currently used by the U.S. Navy to transport personnel, supplies, and high-priority cargo from land to aircraft carriers at sea. The V-22 uses tilt-rotor technology to combine the vertical performance of a helicopter with the speed and range of a fixed-wing aircraft.
Elbit America is a leading avionics manufacturer and has extensive experience supporting rotary and tilt-rotor aircraft for the U.S. military and its allies.
This award extends the company's legacy of providing advanced processing to improve Aviator's situational awareness for mission success. Elbit America's IAPs rely on open systems architecture, leveraging commercial, off-the-shelf technology, while delivering advanced computing power.
Elbit America offers the U.S. Navy a diverse set of capabilities, such as helmet mounted displays and advanced cockpit displays for its F/A-18 aircraft, as well as fire control solutions for the service's MH-60R Seahawk.
The company is also developing autonomous systems to support the service, such as unmanned aircraft and unmanned surface vessels. Adding the expertise of its subsidiary, Sparton – a Tier I supplier of sonobuoys – the company believes it enhances the U.S. Navy's mission in all domains.
"Naval Aviators need to focus on the mission, not on sensor management," said Paul Cooke, Vice President of Business Development for Airborne Solutions at the company. "Elbit America's Integrated Avionics Processors are high-powered and dependable, so Aviators can fly confidently in the most challenging conditions."