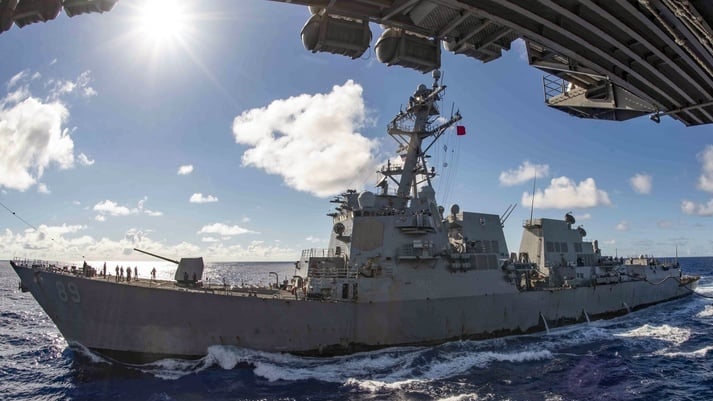 BAE Systems will perform major modernization work aboard the US Navy's Arleigh Burke-class guided-missile destroyer USS Mustin (DDG 89) under a new $89.4 million contract with the Navy. The value of the contract could reach $95.2 million if all options are exercised.
Under this Depot Maintenance Period (DMP) availability contract, BAE Systems San Diego Ship Repair will dry-dock the ship, perform underwater hull preservation work, recondition the engineering spaces, upgrade its command and control equipment, and refurbish the crew's living spaces.
The DMP work is expected to begin in May 2022 and be completed in November 2023. The company expects to dry-dock the ship at the San Diego Naval Base and then complete the remaining work at its Barrio Logan facility.
"A depot maintenance availability is a significant project for upgrading the capability of Aegis destroyers," said David M. Thomas, Jr., BAE Systems San Diego Ship Repair's vice president and general manager. "Our ship repair team has the critical know-how for repairing DDGs from our prior work. The DMP availability we'll perform on the USS Mustin will usher the ship into a higher phase of fleet readiness."
BAE Systems' San Diego shipyard is completing similar work aboard the guided missile destroyer USS Preble (DDG 88) and has previously completed a DMP availability aboard USS Shoup (DDG 86).
USS Mustin is the 39th ship in the Arleigh Burke class and was commissioned in July 2003. The ship is named in honor of the Mustin family who has more than a century of service in the U.S. Navy. One other U.S. Navy combatant has carried the family name, USS Mustin (DD 413).