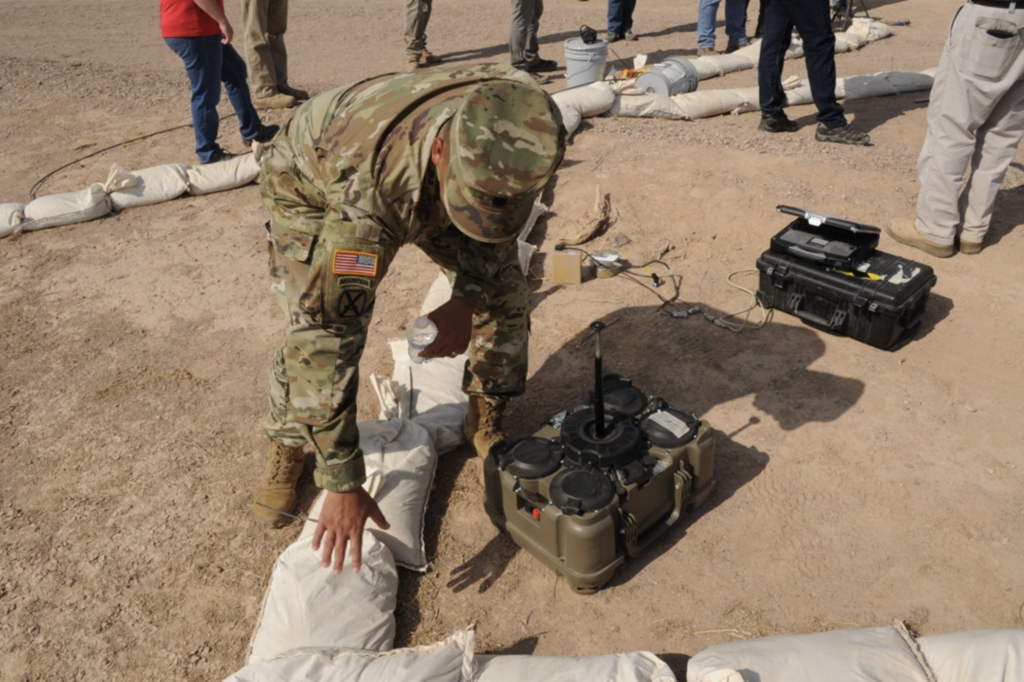 Textron Systems Corporation has received a five-year contract from the US Army Contracting Command – New Jersey for the production of the XM204 Top Attack Munition, an anti-vehicle terrain shaping system, and associated trainers.
The XM204 precision anti-vehicle capability supports modernization of the Army's terrain shaping and counter-mobility capabilities.
The XM204 is an anti-vehicle munition with stand-off and top attack capabilities designed to support complex terrain shaping operations by denying enemy armored vehicles freedom to maneuver.
It can be rapidly emplaced and is highly portable; the system can be employed alone, in multiples or in tandem with other terrain shaping systems.
"We are supporting the Army's urgent need with an anti-vehicle munition that helps soldiers control the physical landscape," said Henry Finneral, Senior Vice President, Weapon Systems. "Soldiers will be able to create obstacles in terrain where they don't naturally exist, slowing enemy vehicles down and preventing their advancement. XM204 is a modern solution at a time when modernization is a top priority for our customer."
Executed in support of the US Army Project Manager Close Combat Systems, the five-year Indefinite Delivery Indefinite Quantity (IDIQ) production contract is valued up to $353,980,000. It was awarded in response to a US Army Europe Operational Needs Statement and follows a 2019 development and qualification contract also awarded to Textron Systems.
The first delivery order has been awarded under this IDIQ contract, which would see delivery in fiscal year 2023 of XM204 Munitions and XM98 Emplacement Trainers in support of an Initial Operational Capability.