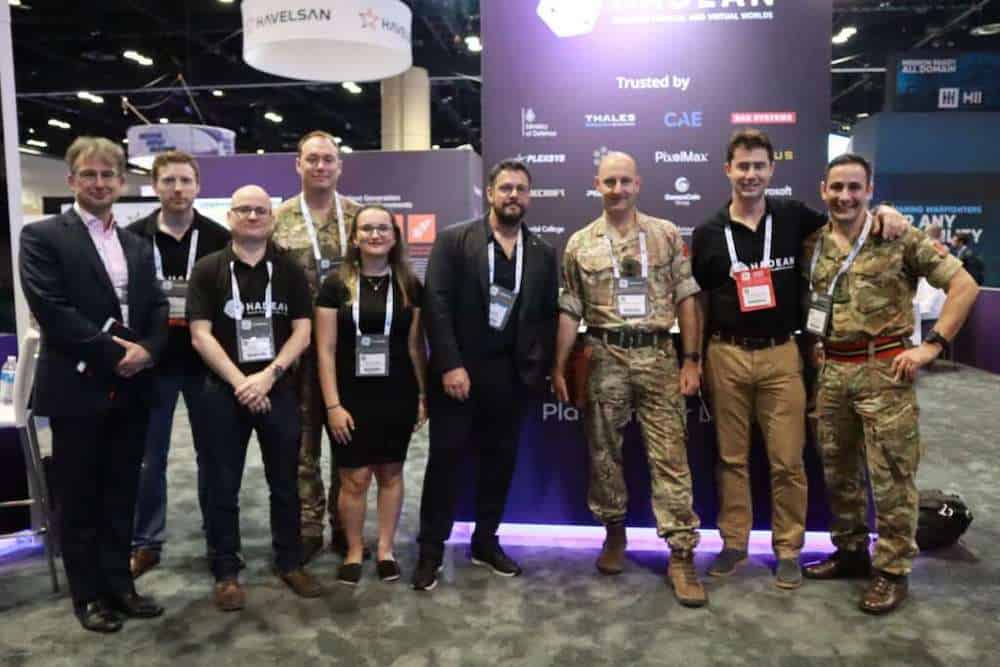 The UK Ministry of Defence has activated an option for Hadean to continue developing the capabilities of cloud-distributed simulation for the British Army's Collective Training Transformation Program (CTTP).
Following the successful showcase of a Concept Demo at the I/ITSEC 2022 Innovation Showcase, Hadean will work with the British Army to exploit the findings of the first phase and feed data from military training exercises taking place in a remote location in Africa, to the planning and execution dashboards of commanders based in the UK.
While the Concept Demo at I/ITSEC visualized a synthetic environment of increased scale, complexity and fidelity based on recorded data, Hadean has said that the new activity will focus on generating 3D elements in the Defence Virtual Simulation (DVS) and streaming outcomes in near real-time, for the first time.
The exercise will test the cloud simulation's ability to operate in a challenging environment, where infrastructure and connectivity are limited, and to generate meaningful feedback for users at all levels of command, capturing and integrating different systems to enable swift training validation and data reuse and/or review.
"We're working closely with the British Army to conceptually develop the idea of live, real-time, data integration and visualization for LVC military training," said Craig Beddis, Hadean CEO. "This is a landmark exercise for Hadean which will push the boundaries of our cloud-native solutions and ensure that our Armed Forces are able to utilize outcomes from training scenarios which are compatible to real operating environments, regardless of geographic location."
The activity and contract extension are set to be completed in spring 2023.