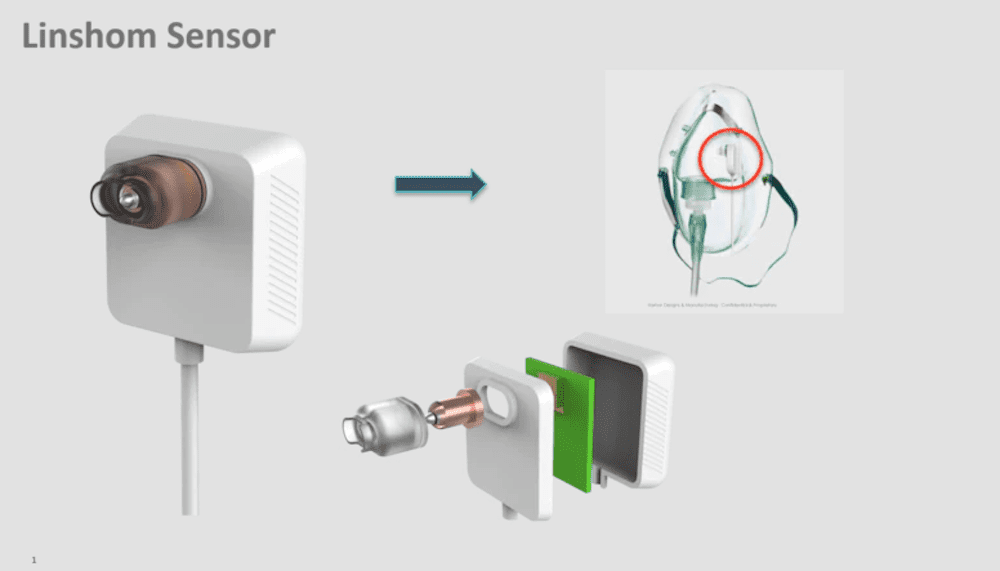 The U.S. Air Force Life Cycle Management Center's Presidential and Executive Airlift Directorate awarded a Small Business Innovation Research (SBIR) contract to Linshom to support the ongoing development and fielding of the Linshom Predictive Continuous Respiratory Monitor (LPCRM) System.
LPCRM is designed to be a portable, rugged, and comprehensive device that measures respiration rate, tidal volume, and other breathing data in real time.
The LPCRM System is expected to provide medical staff immediate notification of oxygen desaturation events for patients receiving medical care or in the process of being transported for medical treatment.
The $748,000 SBIR contract is part of a federal initiative designed to encourage domestic small businesses to engage in federal research and development with the potential for commercialization. The award provides mutual benefit to the Air Force, a U.S. small business, and the medical community. The company will improve the device's sensor, software, and monitor technology.
"We are excited about this device's potential to save lives," said 1st Lt. Clint Cole, the program manager for the effort within the Presidential and Executive Airlift Directorate, which is evaluating the device for possible use on Air Force aircraft.
"The award allows us to help mature the technology, which not only benefits the Air Force, but the medical industry as well."
Linshom will meet with Air Force physicians of the 911th Aeromedical Staging Squadron to explore how the device can be further tailored to the service's needs, and the Air Force will explore LPCRM utility in an operational environment, including austere locations, and on medical airlift.
"Ensuring we have mission ready medical technology to support and improve aeromedical evacuation missions is a priority for us," said John Slye, deputy Program Executive Officer for Presidential and Executive Airlift.
"We look forward to evaluating the respiratory device as it continues to develop over the coming year."