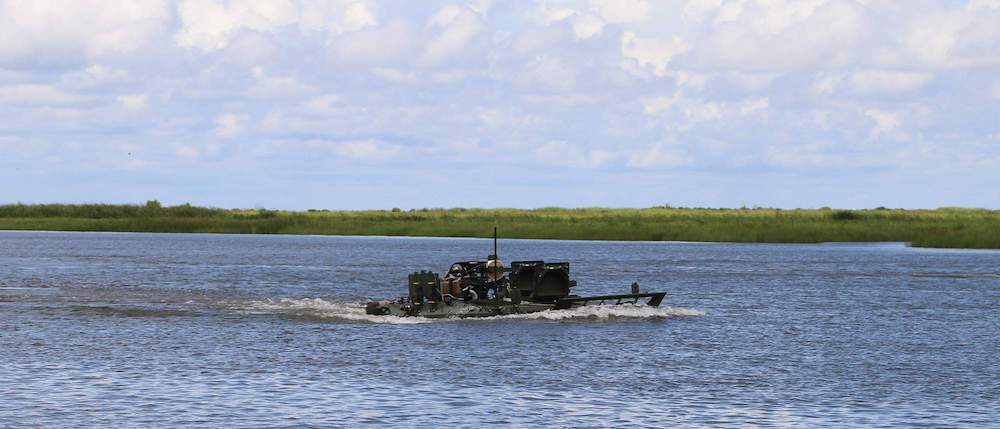 Textron Systems has completed the prototype vehicle build of the Cottonmouth Advanced Reconnaissance Vehicle (ARV) as a part of its Ground Vehicle System Other Transaction Authority via the National Advanced Mobility Consortium.
The team started the build following extensive testing with the Alpha prototype vehicle over the last year and completion of the Critical Design Review in April 2022. The prototype vehicle build was completed in four months despite supply chain issues impacting the entire defense industry.
Since the Cottonmouth ARV's debut last year and Textron Systems' selection by the United States Marine Corps (USMC) as one of two companies to deliver a prototype vehicle for the ARV, the team has been working towards the goal of delivering the vehicle in December 2022.
"The team did an excellent job accomplishing the required design milestones to create a vehicle that meets and exceeds our customers highest priority requirements, and in doing so in less than a year," said David Phillips, Senior Vice President, Land and Sea Systems at Textron Systems. "Considering the complexity of the build, it's a huge accomplishment."
The USMC requires a family of vehicles to equip its future Mobile Reconnaissance Battalions. These vehicles must be light, connected, highly mobile and capable of negotiating littoral water obstacles such as bays, estuaries, rivers and light surf.
With its clean sheet design focused on these requirements, the Cottonmouth ARV is a next-generation amphibious reconnaissance vehicle that the company claims will be the most advanced military vehicle to date. The vehicle's open system architecture allows for different mission roles and capabilities to be integrated for systems now and in the future.
"We can't always predict what the next requirement will be. But we can ensure our vehicle systems are rugged, survivable, reliable and easily adaptable for growth," said Phillips. "Whether it's loitering munitions, counter unmanned air systems technology, mesh networks or something yet to be invented, this vehicle will enable our customers to incorporate it."
The vehicle was put through its first round of Contractor Verification Testing at the beginning of August 2022, which took place at Textron Systems in greater New Orleans, Louisiana. The successful testing is the first step to ensure that the vehicle meets USMC expectations for Force Design 2030 and is the first in a series of rigorous testing that the vehicle will go through before delivery to the USMC for US government-led testing.