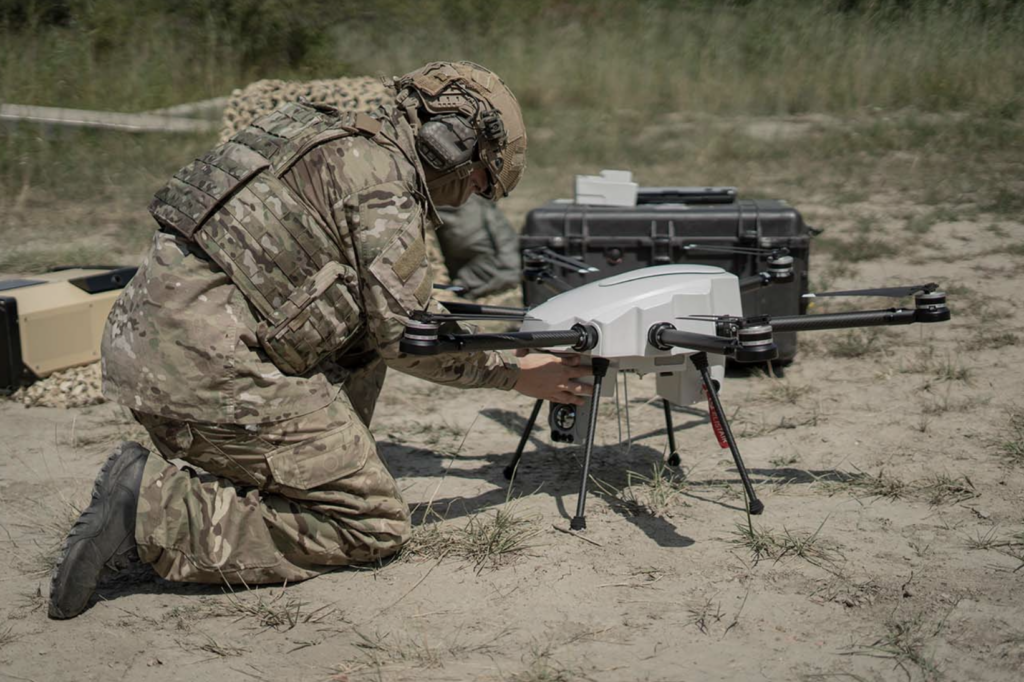 Elistair has introduced the Orion 2.2 TE tactical tethered drone with enhanced capabilities for tactical missions.
The Orion 2.2 has new tactical functions, an expanded payload range, and a two-in-one modular structure to expand its range of capabilities.
With the newly integrated Nextvision Raptor, XQT AI, and XQT LRF, which features a 3km laser rangefinder, Orion 2.2 TE provides superior continuous imagery for military units, border guards, and national security agencies.
Powered by T-Planner V1.2, Elistair's latest mission software, Orion 2.2 TE imagery now benefits from new tactical functions such as target tracking, automated object categorization, automated scanning routines, and POIs, facilitating surveillance missions. 
The Orion 2.2 TE is purpose-built for multi-mission operation thanks to its two-in-one design. The UAS can be modified in the field to switch its rotor configuration from 'standard' to 'heavy lift', enabling a payload capacity of up to 5kgs. Additionally, a payload development kit providing continuous power and a secured Ethernet connection port for wired data transfer enables operators to integrate third-party payloads.
Contained in a two-case pack out, Orion 2.2 has a low logistical footprint and can be deployed quickly by a single operator. According to Elistair, first deliveries are planned for the end of September 2023.
Tactical UAS manufacturers and suppliers of military Unmanned Aerial Systems > >