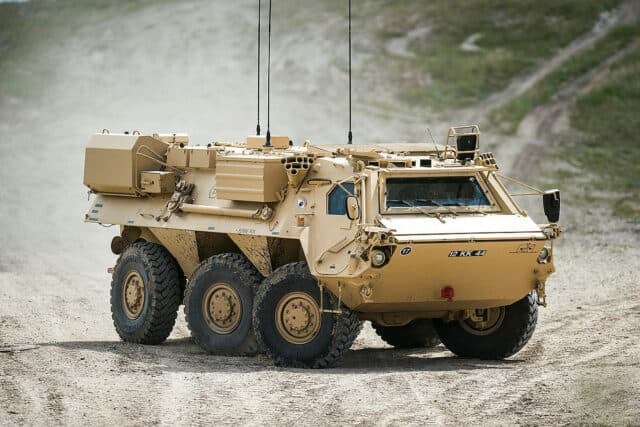 UK defense vehicle developer, Supacat, has delivered the first tranche of upgraded British Army Fuchs/Fox CBRN (Chemical, Biological, Radiological and Nuclear) surveillance and reconnaissance vehicles to Rheinmetall BAE Systems Land (RBSL).
As part of an overall £16 million UK Ministry of Defence (MoD) contract awarded to RBSL in October 2020 to upgrade and sustain the British Army's fleet of Fuchs/Fox vehicles, Supacat is conducting the physical integration of the latest chemical and radiological sensing equipment, following the completion of the RBSL engineering work required to upgrade the CBRN vehicles.
Originally designed and developed by Rheinmetall, the British Army's Fuchs/Fox vehicles were adapted into a protected platform equipped with automatic systems and sensors for detecting nuclear radiation, CBRN agents and other toxic substances. Supacat believes this latest contract will help modernize the fleet further and ensure operational readiness and effectiveness of the UK CBRN reconnaissance fleet.
The contract is the latest collaboration opportunity between Supacat and RBSL as Supacat grows its Engineering Services business to support global primes in the UK and Australia where it operates.
"This contract demonstrates how our relationship with RBSL provides comprehensive engineering expertise to the UK MoD, by increased agility through RBSL collaborating with an SME, and sustains high value jobs and skills in the UK," said Phil Applegarth, Director of Supacat. "Our engineers are able to bring extensive experience in delivering fully integrated, battle-proven vehicle systems, as demonstrated by the HMT platform (Jackal and Coyote) to maintain this critical UK MoD capability."