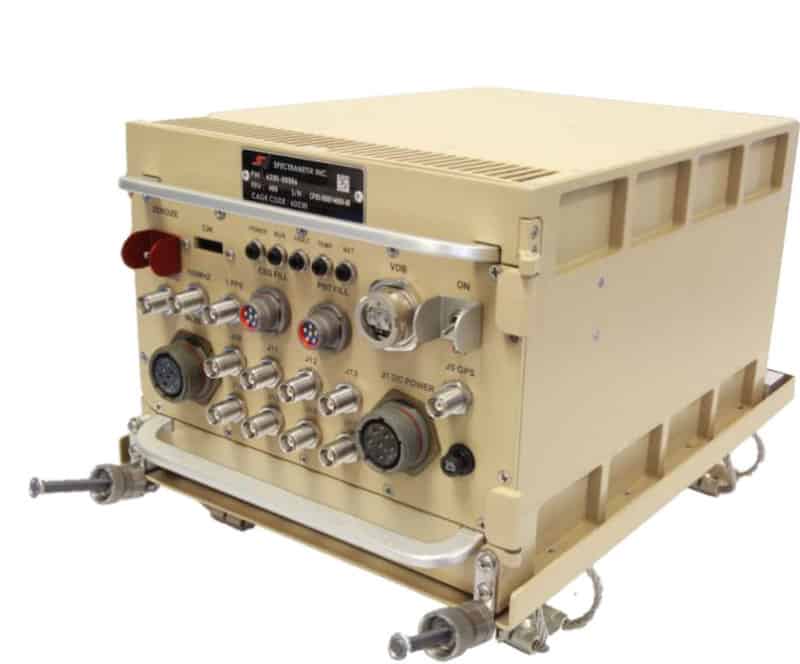 Spectranetix, Inc. has delivered its industry-first 3U OpenVPX Ruggedized Chassis to the U.S. Army, Canadian Ministry of Defence (MoD) and U.S. Prime Contractors.
The SX-920 series Ruggedized Chassis are 40/100 Gb Ethernet capable and aligned with the U.S. Army's C5ISR Modular Open Suite of Standards (CMOSS) and The Open Group's Sensor Open Systems Architecture (SOSA) technical standard.
The SX-920 series Front Load chassis can be built in a range of slot profile configurations. Three standard configurations include a 7-Slot small profile chassis, and 11 or 13 slot 19-inch Rack Mount formfactors with 4, 6 and 8 payload slots.
Spectranetix chassis are ideal for multi-function RF missions in ground mobile, shipboard and airborne systems and are currently being used by the U.S. Army for Electronic Warfare (EW) and communications.
Being CMOSS/SOSA-aligned means users can easily insert CMOSS/SOSA hardware products from a rapidly growing ecosystem, regardless of manufacturer.
The 7-Slot Small Profile chassis was specifically designed to provide maximum flexibility in available mounting locations in current U.S. Army vehicles while providing 4 payload slots, 1 reference and timing slot, 1 network switch slot and 1 power supply slot.
The larger 11- and 13-slot chassis are ideal for larger complex systems requiring more payload slots and multifunction system platforms.
"With 100 Gb Ethernet and a proven ability to produce a range of chassis configurations, our chassis products are leading the market in terms of performance and mission adaptability," said Bret Banfield, VP and GM of Spectranetix.
"Our customers' missions demand the highest levels of performance and flexibility."