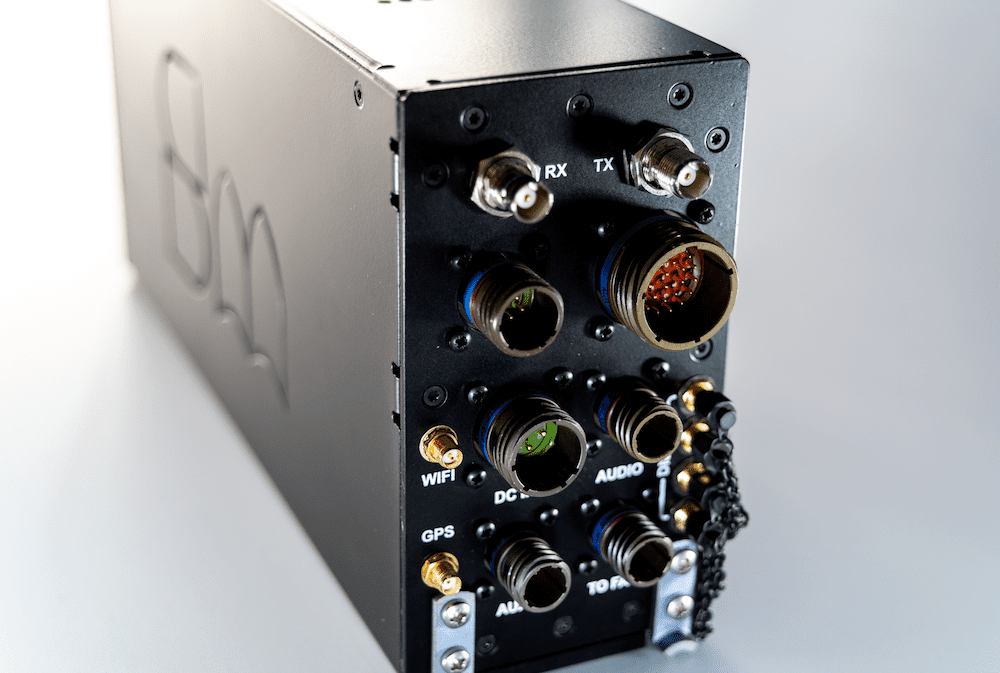 Smith Myers is launching several new products in its ARTEMIS range of equipment at the Farnborough International Airshow, 18-22 July 2022.
The new additions to the company's Search And Rescue (SAR) line up are based on detect and find features transforming mobile phones into location beacons for crewed and uncrewed rotary/Vertical Take Off and Landing (VTOL) and fixed wing aircraft across weight categories.
The fusion of cellular and AIS sensor data in a single user interface/analysis tool opens the path to more effective and efficient maritime patrol operations whilst reducing operator workload.
Timed to coincide with the company's 35th anniversary, Farnborough will be the global launchpad for major product announcements including:
T-A – Fully qualified to RTCA DO160 (G) – this new addition to the ARTEMIS family offers users a merging of mobile phone detection, location and communication along with dual band maritime AIS and COSPAS SARSAT in a single 4.2Kg unit.
"Incorporating all these capabilities into a single unit was an obvious evolution of the Artemis product range," said Nathan Herbert, Senior Development and Integration Engineer at Smith Myers. "The ability to directly detect and locate Emergency Position Indicating Radio Beacons and Personal Locator Beacons (COSPAS SARSAT) while simultaneously performing the same actions with mobile phones will be invaluable on Search & Rescue or Disaster Relief Missions. Additionally the fusion of cellular and AIS sensor data in a single user interface/analysis tool opens the path to more effective and efficient maritime patrol operations whilst reducing operator workload."
Covering all global cellular frequencies and technologies, the T-A matches the ranges achieved by the earlier ARTEMIS system, identifying, locating and communicating with mobile handsets at ranges in excess of 30km.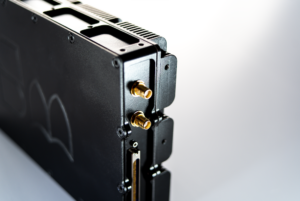 T-U – Offers exactly the same cellular capability as the T-A in a small SWaP 1.4Kg housing. This new system is deigned for medium to large Unmanned Aerial Systems (UAS) and is also fully qualified to RTCA DO160 (G) for use on manned aircraft. The single I/O makes integration simple and economical and the zero airflow design offers integrators maximum flexibility. The T-U also covers all global cellular frequencies and technologies proving effective at ranges greater than 30km.
ARTEMIS turns any mobile phone into a rescue beacon, only requiring two small antennas to generate a latitude/longitude fix at ranges in excess of 30km, offering a radical and effective alternative to traditional airborne sensors and direction-finding systems:
Texting and calls in no service areas
Automatic cueing of EO/IR (Electro -Optical/Infra-Red)
Deployment as a stand-alone with embedded mapping or integrated with leading mission system providers
Making missions in low light/ IMC (Instrument Meteorological Conditions) safer and increasing the odds for a positive outcome
Available in several SWaP configurations for manned/unmanned platforms
ARTEMIS-Simulator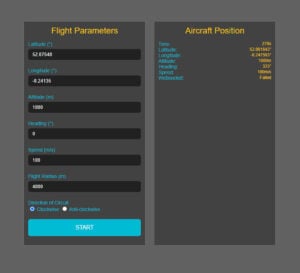 The ARTEMIS simulator allows creation of different real-world scenarios through a simple intuitive interface. This includes creating many simulated mobiles in and out of coverage, and simulated 2G, 3G, 4G and 5G mobile networks, all of which behave as they would in the real world. The items created can easily be dragged onto a worldwide map. When combined with the ARTEMIS software the mobiles can be located just as they would in a real mission. This makes the ARTEMIS simulator ideal for training, integration testing and post-facto mission analysis.
"Within Smith Myers we use the simulator extensively to test and refine our own software as it gives the opportunity to repeatedly 'fly' missions with very realistic results," said Simon Alford, Senior Software Engineer who has been with Smith Myers. "Using a real instance of the ARTEMIS software running alongside a software simulator we have created a powerful training tool that will allow operators to practice and repeat the techniques and tactics in a classroom environment prior to flying with the live system. This will ensure that the operator can concentrate on the live operation instead of worrying about the operation of the User Interface."
By combining the simulator with the built-in flight path creator both operator and pilot can coordinate to ensure the missing person is found as quickly and safely as possible.
"This past few years has seen an impressive uptake in the ARTEMIS product offering across SAR applications through valued integrator partners and direct end users," said Andrew Munro, Director at Smith Myers. "This multi-channel approach allows us to remain flexible and agile in such a dynamic market, where already we have become regarded as the industry standard."