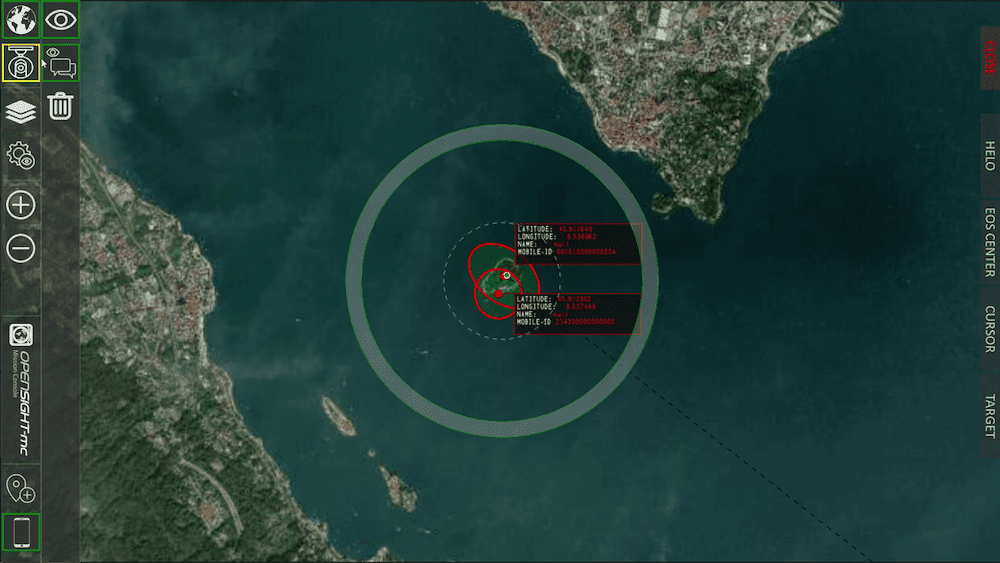 Smith Myers has announced that its ARTEMIS Mobile Phone identification, geolocation and communication sensor is now available as an integrated airborne search solution with FlySight Open Sight Mission Console software.
The agreement, announced ahead of the EUROPEAN ROTORS 2022 conference, combines OpenSIGHT-mc and ARTEMIS for deployment in SAR/ISR missions, where the augmented reality engine can be used to optimize search results.
The collaboration is the first between Italian-based FlySight and UK-based Smith Myers, both deployed with customers globally across SAR and ISR applications, across rotary and fixed wing aircraft.
Designed to work with any FlySight hardware options, ARTEMIS can detect a phone at extended ranges and provide capabilities such as mass-mapping and geofencing to minimize crew workload.
ARTEMIS turns any mobile phone into a rescue beacon, only requiring two antennas to generate a latitude/longitude fix at up to 19 nautical miles (35km), offering a radical and effective alternative to traditional airborne sensors.
Some key features include: 
Texting and calls in no service areas
Possible automatic cueing of EO/IR (Electro -Optical/Infra-Red)
Deployment as a stand-alone with embedded mapping or integrate with leading mission system providers
Making missions in low light/ IMC (Instrument Meteorological Conditions) safer and increasing the odds for a positive outcome
Available in several SWaP configurations for manned/unmanned platforms
"ARTEMIS allows the operator to search for and geolocate the mobile phones of persons in distress during search and rescue operations and natural disasters," said Andrew Munro, director, Smith Myers. "The integration of the location information from ARTEMIS into OpenSight creates a clearer operational picture for the operator and simply put, leads to more positive outcomes."
Andrea Masini, CTO of FlySight, explained the system integration: "The same information can also be exploited directly by the augmented reality engine, where the georeferenced positions are overlayed directly on top of the video together with the localization uncertainty, thus allowing the operator to use the EO system to confirm the localization outcome, and can be used to steer the turret automatically in order to frame the desired location."
ARTEMIS has been in active service saving lives around the world. The global customer base includes deployment with the Royal Norwegian Airforce for search and rescue duties with the Leonardo AW101 SAR Queen.