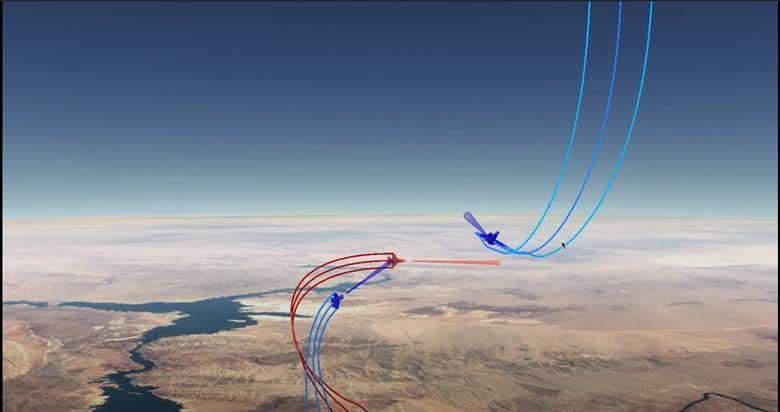 Shield AI has acquired Heron Systems Inc., a software company known for defeating an experienced Air Force F-16 pilot 5-0, and five other Artificial Intelligence (AI)-pilots, during the DARPA AlphaDogfight trials.
Together, Shield AI and Heron will accelerate the deployment of advanced AI-pilots to legacy and future U.S. military aircraft – an urgent and necessary step toward achieving national security priorities and remaining credible in the face of sophisticated peer countries.
This acquisition is being executed as China recently announced the successful development of an AI-pilot for their fighter aircraft that can defeat China's best pilots.
"Whoever has the best AI-pilots will have a decisive and overwhelming advantage on the battlefield – inferior AI-pilots will be quickly destroyed, militaries without AI-pilots won't stand a chance," said Brandon Tseng Shield AI cofounder and former Navy SEAL.
"The combined Shield AI and Heron team is excited and humbled to contribute to the warfighter, national security, and global stability by operationalizing AI-pilots onboard 6th generation fighters and Group 5 UAS "
Heron's proprietary, multi-agent deep reinforcement learning framework has enabled its AI software to achieve dominant performance across a broad range of scenarios, including in the DARPA AlphaDogfight trials.
"Shield AI enables us the opportunity and scale to accelerate the integration of our AI-pilot on a next generation fighter and Unmanned Aerial System (UAS)," said Brett Darcey, Heron Systems GM.
"What stood out about Shield AI for us – is that they're really the only ones who have an operational AI pilot that can operate on the edge without GPS or comms, and this has been proven on combat operations."