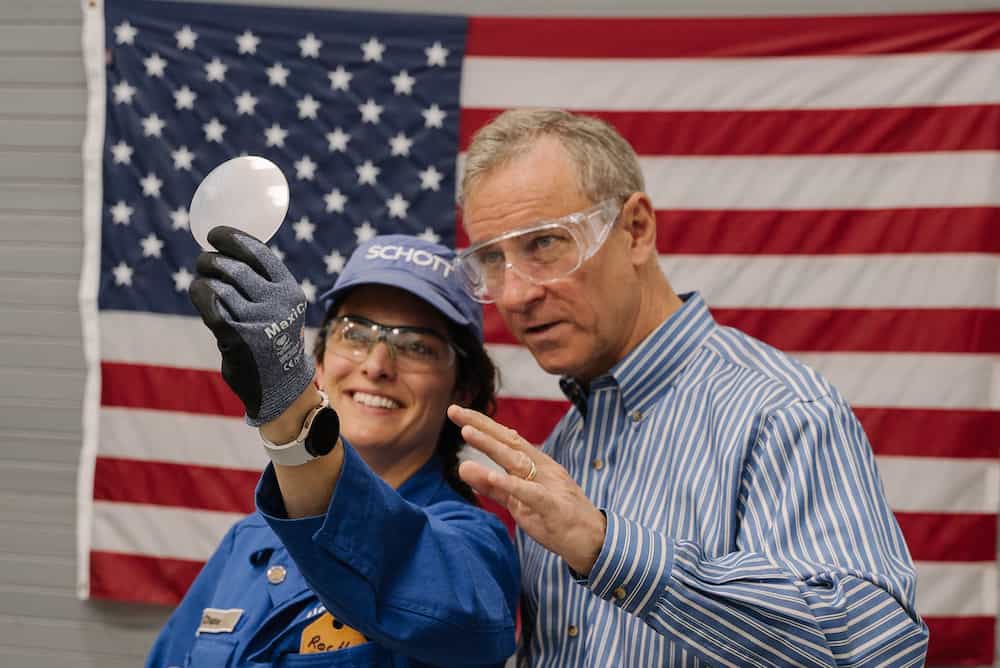 SCHOTT has been awarded a multimillion-dollar contract from a leading defense contractor for the supply of infrared glass for launch tube windows, a critical component of air defense systems provided to the US Army.
SCHOTT's Duryea, Pennsylvania facility will manufacture the specialty glass, as it does for other products that support the US Department of Defense (DoD). The company is already producing launch tube window parts for an existing order and will now be able to extend production and further support employment at the Duryea site. 
The security and defense industry requires high-performance base materials and optical components to enable reliable and precise defense systems. SCHOTT has been working with US DoD programs since 1969 as a leading developer of high-tech materials and components and is eager to continue its support of the department.
"Our expertise in creating specialty glass suitable for defense applications has earned the trust of the US Army and the DoD, and we're appreciative of the chance to show why they keep turning to us," said Christopher Cassidy, President of SCHOTT North America. "This contract not only supports our production site of over 150 employees in Duryea, but also strengthens our commitment to supply the US defense and security market. We especially want to thank Congressman Matt Cartwright, from Pennsylvania's 8th congressional district, for his continued support of SCHOTT and the entire Northeastern Pennsylvania community."
This latest order was the result of congressional funding for the US Army. Rep. Matt Cartwright (D-PA), who was instrumental in securing the contract, attended a press conference and production tour at SCHOTT's Duryea facility.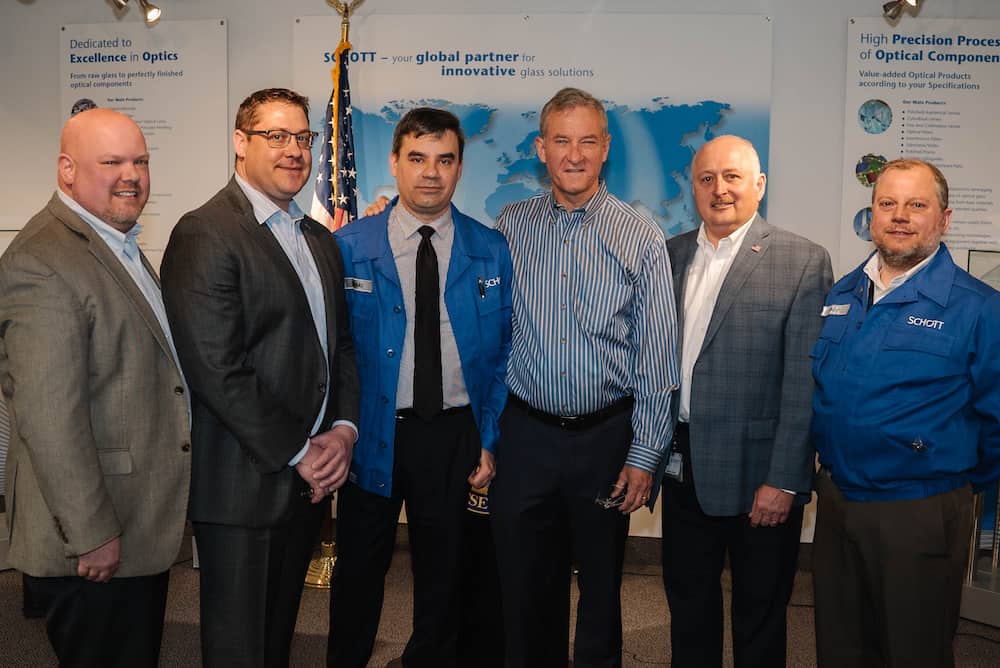 "America's security and defense require the best materials available, and we're able to build them right here in Pennsylvania's 8th Congressional District," said Cartwright (PA-08), a senior member of the powerful House Appropriations Committee and Ranking Member of the Commerce, Justice and Science Subcommittee. "SCHOTT has proven its mettle with a history of innovation, and its expertise allowed us to bring federal funding back to this district."
SCHOTT's US Innovation and Technology Hub, also located in Duryea, continues to be a leader in the research and development of high-tech materials. Its participation in basic materials research has helped create the supply of dual-use products for both civilian and military applications. The company's glass-ceramic ZERODUR has been used in space telescopes since 1968, and SCHOTT has supported NASA's lunar missions with optical lenses for cameras since the early 1960s.