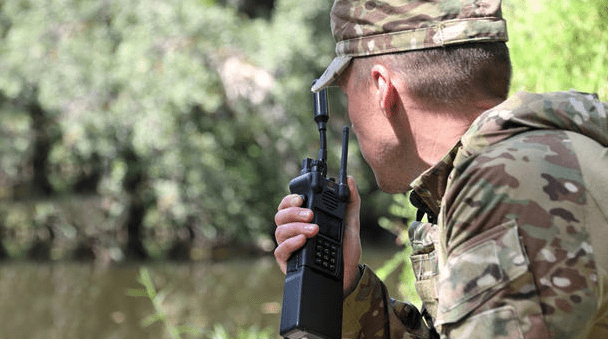 L3Harris Technologies has introduced its most advanced handheld satellite radio operating within the US Space Force (USSF)'s Distributed Tactical Communications Systems (DTCS).
The next-generation RO-X tactical radio transmits and receives voice and GPS over a single antenna, with a full keypad and color display to provide a user-friendly interface to create, send and read messages.
Building off of the successful fielding of 15,000 RO satellite radios, the next-generation RO-X delivers improved, embedded messaging and situational awareness without requiring established ground infrastructure.
"Situational awareness is key to success in the modern battlespace," said David Kornick, President, Intelligence & Cyber, L3Harris. "Now, everyone with an RO-X in their hand can add to their team's intelligence in real time."
The RO-X is designed to be used by any tactical unit in need of reliable, satellite-enabled radios with secure 'walkie-talkie' connection speeds. Leveraging the DTCS provided by the USSF Enhanced Mobile Satellite Service (EMSS) office, RO-X users can place receive calls remotely from the radio, including to smartphones and tablets via a push-to-talk application and embedded Wi-Fi. Once the satellite connection is established, the radio maintains the link to achieve near instantaneous Push-To-Talk capability.