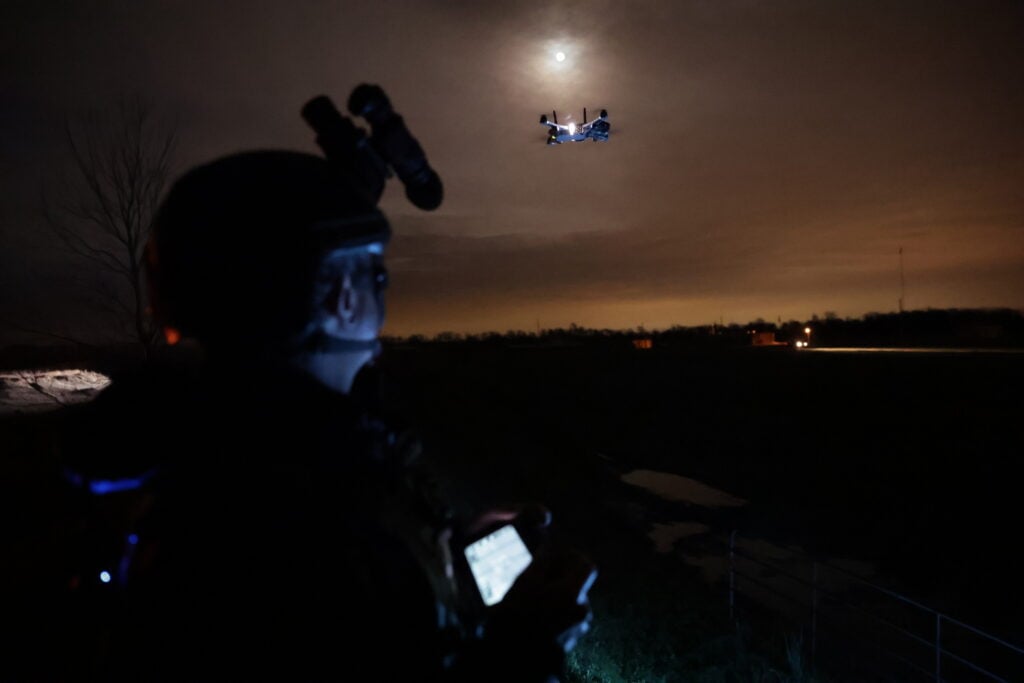 Military technology company Red Cat Holdings has unveiled its new military-grade Small Unmanned Aircraft System (sUAS), the Teal 2.
Attendees at the 2023 AAAA Army Aviation Mission Solutions Summit in Nashville, Tennessee, will see the Teal 2 on public display for the first time.
The Teal 2 is the first sUAS to be equipped with Teledyne FLIR's new Hadron 640R sensor. This provides end users with the highest resolution thermal imaging in a small (Group 1) form factor, optimized for nighttime operations. Red Cat's other technology partners for the Teal 2 include Athena AI, Reveal Technology and Tomahawk Robotics.
The system's compact size and rugged design enable it to be rucksack portable and deployed in the most challenging environments. Multi-vehicle command and control allows for a 360-degree view of a target, or for ISR on multiple targets.
"Most military operations take place at night, and the Teal 2 is exactly the sUAS that warfighters have been asking for," said Red Cat CEO Jeff Thompson. "Teal 2 is designed to 'Dominate the Night' and arrives as the world's leading small unmanned aircraft system for nighttime operations. The system also offers the latest intelligence, surveillance and reconnaissance (ISR) technology, delivering time-critical information and enabling operators to make faster, smarter decisions."
Previously available only to early-adopter customers, the Teal 2 is now available to order for military, government and commercial purposes. The US-made system is manufactured at Red Cat's purpose-built factory in Salt Lake City, Utah.
Early-adopter customers have included US Customs and Border Protection, which ordered 54 units of the Teal 2. These systems are being used to provide supplemental airborne reconnaissance, surveillance and tracking capability, enhancing situational awareness for U.S. field commanders and agents.
"The advanced technology and innovative design of the Teal 2 will help redefine the future of defense," Thompson added. "The AAAA summit this week is your first opportunity to see the system up close and in person."
Military UAS manufacturers & suppliers Unmanned Aerial Systems for defense >>