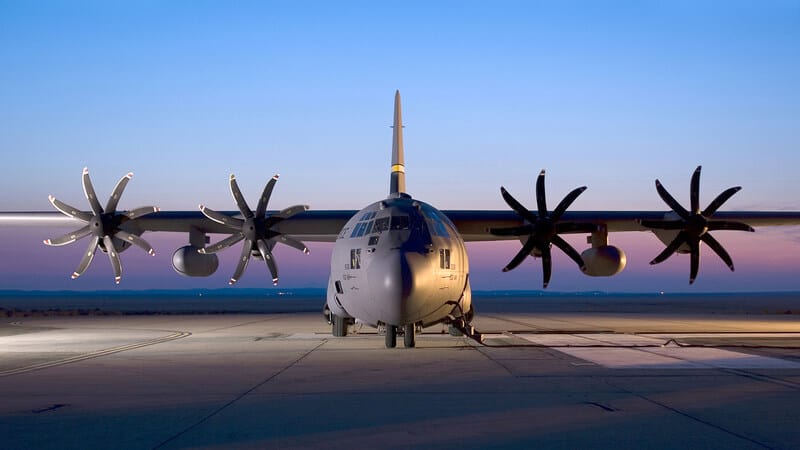 The US Air Force Life Cycle Management Center has contracted Raytheon Technologies' Collins Aerospace business to continue producing new, advanced propellers for C-130 aircraft.
According to Raytheon, the $135 million IDIQ contract will allow Collins to manufacture and support new NP2000 propeller systems, including the electronic control system and spares.
Quinlan Lyte, senior director for propeller systems at Collins Aerospace, said: "Reliability and maintainability are important to our customers. We are retrofitting the Air Force's fleet to improve performance, increase flight safety and lower operating cost."
The NP2000 is an eight composite bladed propeller system designed to modernize the C-130 Hercules and E-2 Hawkeye. The composite blades can be removed individually without the need to remove the entire system, decreasing maintenance time and extending the lifecycle of aircraft fleets. The work will be performed in Windsor Locks, Connecticut.