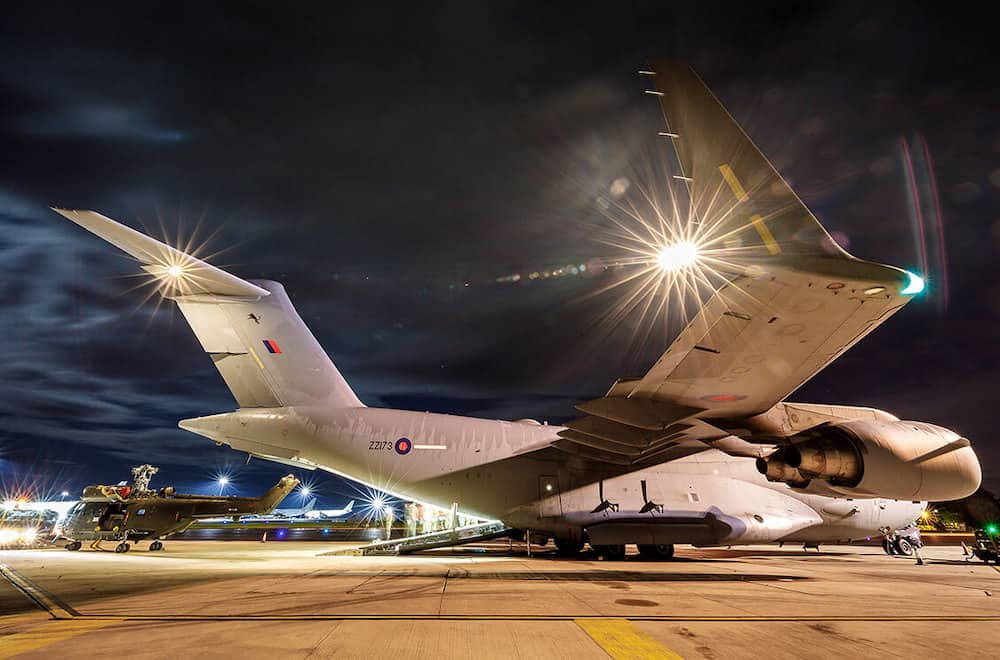 Serco has started its new three year £40 million contract to provide specialist support services at Royal Air Force (RAF) Brize Norton. Brize is the Main Operating Base for the RAF's entire air transport and air-to-air refueling fleets and is the largest station in the Royal Air Force.
The contract was awarded by the U.K. Ministry of Defense (MoD) in July 2021 following a competitive process, and there are a further two one-year extension options, bringing the total potential value to c.£65 million.
The number of people employed is more than doubling as a range of new services are introduced to add to the existing roles that Serco has been delivering at the base since 1997.
Serco will introduce new specialist services at RAF Brize Norton, including airfield services, additional engineering, transport, fuels, logistics, cargo/freight movements, fitness instructors and administration. These are added to the existing roles of RAMP services, engineering, security, IT support services, photography and transport services that Serco has been delivering at the base since 1997.
Commenting on the formal completion of the Transition period and Serco beginning to deliver against the contract, Gp Capt Emily Flynn OBE ADC, RAF Brize Norton Station Commander, said, "As we come to the key operational transition period of the Brize Support Contract, the work of the Joint MoD-Serco Transition team has built the foundations for the ongoing successful delivery of RAF Brize Norton's output and continues to build on the long-standing relationship between Serco and the Station."
"Serco is excited to be starting this new phase of delivery at the RAF Brize Norton Support Contract," said Paul McCarter, Managing Director of Serco's Defense business.
"We have provided vital support services at Brize for 24 years and understand the critical role that the base plays for the U.K. Armed Forces. It is an honor to work alongside the armed forces and we are very proud of the role that our team plays as part of RAF Brize Norton Whole Force, particularly during times of high operational tempo."