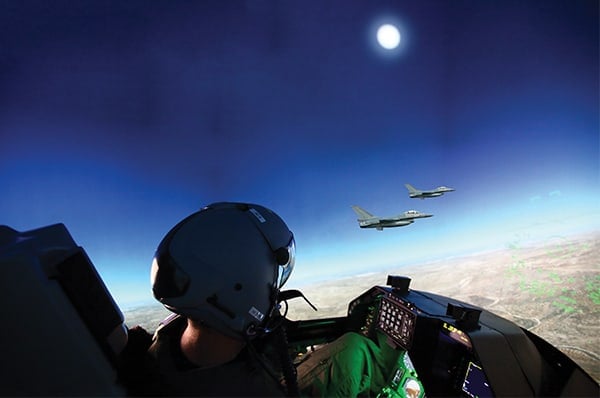 The Polish Air Force (PLAF) has awarded Elbit Systems a $36 million contract for the supply of an F-16 Mission Training Center.
To be performed over a 28-month period, the contract includes the delivery of four F-16 Full Mission Simulators (FMS).
According to Elbit Systems, the simulation technology at the core of the Mission Training Center enables higher quality training and improves mission readiness. Featuring a 360-degree display system, the interconnected simulators provide a high fidelity, full mission training experience.
By providing an immersive real flight experience with no safety limitations, Elbit Systems' training solution aims to provide PLAF F-16 pilots with a range of skills from basic familiarity with the aircraft to advanced combat flight competencies in complex operational arenas.
Elbit Systems' training and simulation technologies can also provide the future simulation infrastructure of the PLAF, enabling connectivity to additional training devices for Live, Virtual and Constructive (LVC) training.
"This award highlights Elbit Systems' leading positions in the training and simulation markets," said Yoram Shmuely, General Manager of Elbit Systems Aerospace. "We remain committed to delivering high quality training solutions for military pilots, and we are proud to provide the Polish Armed Forces with advanced solutions to support their missions."
Find suppliers of ISR Training and Simulation Services, Equipment and Technology for military & defense>>