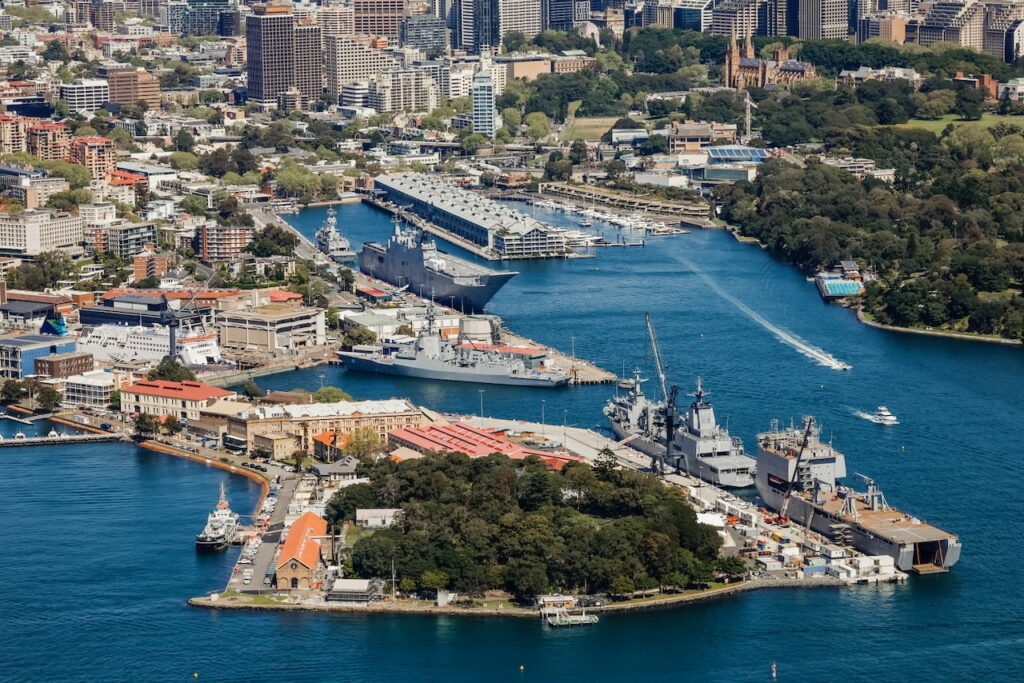 Thales Australia and ORBIS Sibro Inc will collaborate on maritime sustainment operations in support of the Royal Australian Navy (RAN) at Fleet Base East, Garden Island, Sydney. 
The aim of the partnership is to accelerate and future-proof maritime sustainment capability in support of the Australian Government's National Naval Shipbuilding and Sustainment Enterprise.
Under this agreement, Thales Australia and ORBIS will focus on initiatives including technological innovation and shipyard infrastructure optimization, as well as developing the naval sustainment industrial base and workforce.
To accelerate capability advancement at Fleet Base East, the companies have completed preliminary feasibility studies and reviews of Australia's existing naval sustainment and support operations, workforce development and optimization, as well as upskilling and mentoring programs.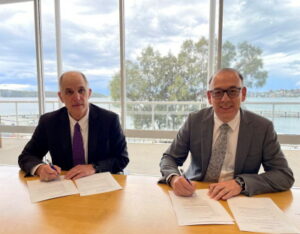 In a more challenging Indo-Pacific, this new US-Australia maritime sustainment partnership brings together two leading engineering and technology companies that hope to strengthen the naval support and maintenance ecosystem in the region, whilst assuring fleet readiness, availability and interoperability of Australian and allied partner current and future maritime capabilities.
"This partnership will help deliver greater integration of platform and infrastructure through digitization and automation of the maritime sustainment environment, which is necessary to increase the readiness, availability and performance of RAN fleets and assets," said Max Kufner, Vice President, Above Water Systems, Thales Australia & New Zealand. "Leveraging the world-leading technologies available to us through our reach back into the Thales Group, as well as establishing key partnerships such as this one, will allow us to leverage the deep knowledge, experience and best practice capabilities ORBIS has in its engagement with the US Navy that will help the RAN shape, deter and respond."
"ORBIS' origin and roots are in the United States' Navy's submarine program. As the requirements for integration and interoperability grew, ORBIS leveraged and applied the knowledge, experience, and expertise developed through its submarine experience to broader Navy-wide challenges, including global supply chain, shore infrastructure, and other sustainment eco-system challenges. Partnering with Thales to lead critical elements of the Commonwealth of Australia's Plan Galileo is as much an obligation as it is an opportunity," said Greg Thomas, Vice President, Submarine Initiatives, ORBIS Inc. "The US Navy's 60/40 split – 60% of forces in the Pacific Theater, and the multiple National level alliances and relationships established to counter the emergent threats, inspire building a partnership with Thales, a company with a shared vision, strong sense of thoughtful urgency, and the ability to apply comprehensive system to assuring Allied Navy success."
Thales Australia has supported the RAN and Australian commercial fleets with ship support, sustainment and lifecycle management from Fleet Base East, Garden Island Sydney, for over 20 years. Since 2014, Thales Australia has successfully executed 350 military and commercial ship dockings, employing over 800 highly skilled people, and investing in the development of over 100 apprentices in that time.