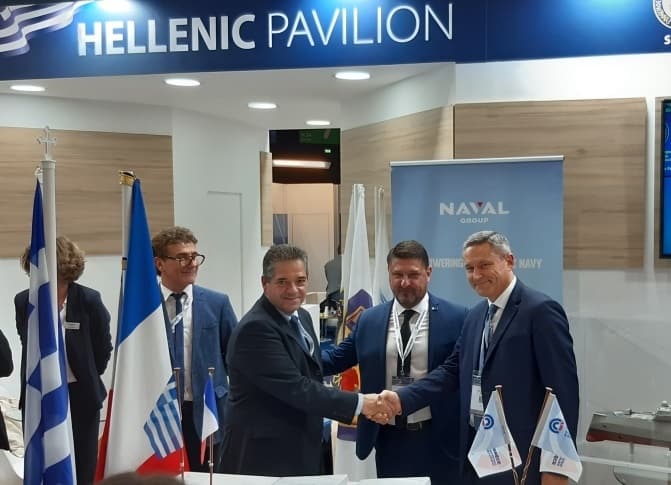 MBDA and MILTECH have signed an R&D contract in the field of novel infrared stealth materials for military applications, in collaboration with the University of Patras.
This contract falls under the co-operation program associated with the Defense and Intervention Frigates for the Hellenic Navy (FDI HN), and supports European efforts towards independence in the defense industrial base.
Eric Béranger, CEO of MBDA, and Dimtrios Dimitriou, Naval and EU Projects Manager of MILTECH, signed the contract at EURONAVAL 2022 in the presence of M. Nikos Chardalias, Greek Deputy Minister of National Defense, and Admiral Aristeidis Alexopoulos, Director General of GDDIA (General Directorate For Defense Investments And Armaments).
The R&D project's objective is to explore novel photonic nanocomposite materials, advanced IR nanophotonic metamaterial structures and their utilization. The project will rely on the technical competencies achieved by MILTECH in the field of stealth IR and the expertise of the University of Patras in micro/nanophase, molecular, hybrid and bio-phase materials and related technologies.
"The contract that we've signed […] with MILTECH is a perfect example of how we champion innovation and co-operation at MBDA," said Eric Béranger, CEO of MBDA. "By moving forward in the research of deeply innovative and disruptive technologies we have also reinforced for the long term the historical partnership we have built with Greece."