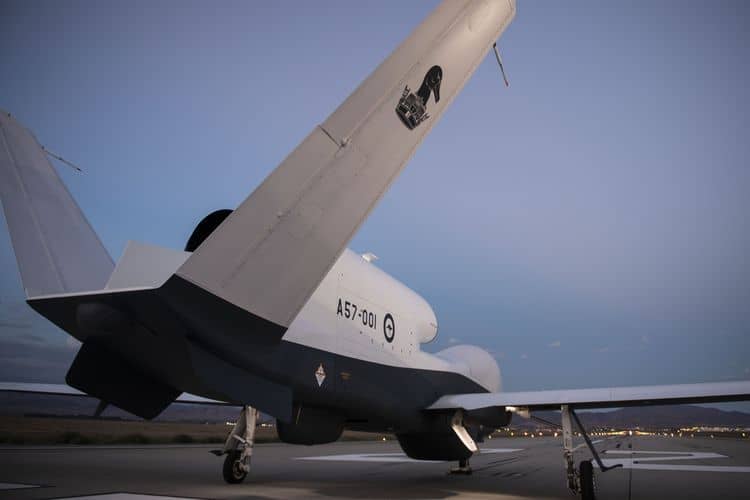 Northrop Grumman Corporation will produce an additional MQ-4C Triton multi-intelligence uncrewed aircraft for the Royal Australian Air Force (RAAF).
This follows the Australian government's decision to provide funding, with the contract award bringing the total fleet size in Australia to four aircraft.
Additionally, Northrop Grumman Australia has been selected by the Australian government to maintain the Triton fleet from two locations: RAAF Edinburgh, South Australia, and RAAF Tindal, Northern Territory.
Triton will help Australia meet its security challenges, providing maritime monitoring of the vital sea lanes in the Indo-Pacific. These systems will act not just as sensors, but also as communication platforms that can facilitate the transfer of data across warfighting domains and various mission needs.
The Australian Tritons already under contract are progressing as planned through their production schedules. The inaugural flight of Australia's first MQ-4C will occur later this year at Northrop Grumman's Palmdale Aircraft Integration Center in California. The first aircraft will be delivered to Australia in 2024.
Northrop Grumman Australia will establish a dynamic support environment for progressive delivery of capability systems into Australia. This includes establishment of ground stations into RAAF Edinburgh and air vehicles into RAAF Tindal.
Australia is part of the Triton cooperative program and is contributing to shaping the requirements of the system. Together, U.S. and Australian defence forces will be able to share data collected by their respective Tritons, a critical ability in one of the world's most strategically important regions.
"The addition of a fourth aircraft will enhance the resilience of the fleet and will provide superior surveillance capability to monitor and protect Australia's maritime interests 24/7," said Christine Zeitz, chief executive and general manager, Australia & New Zealand, Northrop Grumman. "We are committed to keeping Australia safe and this sovereign surveillance capability will not only contribute to, but also significantly enhance a wide range of missions."
Find manufacturers and suppliers of military ISR Drones and ISR UAV >>