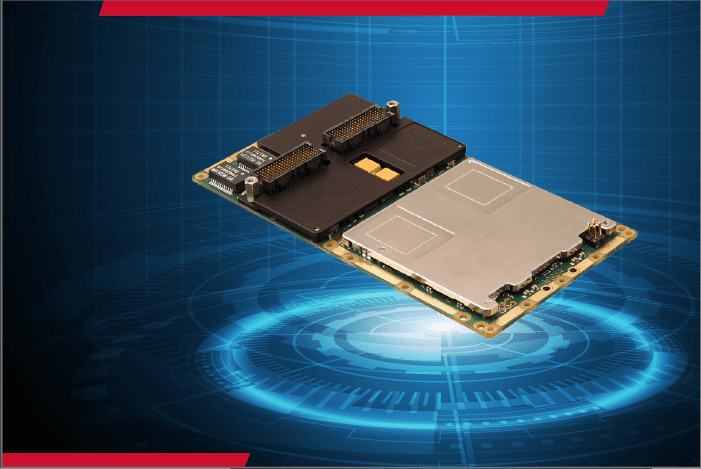 Curtiss-Wright Defense Solutions has introduced the industry's first plug-in module to bring commercial-off-the-shelf, defense-grade system security to rugged OpenVPX-based systems.  
The XMC-528 Xilinx Ultrascale+ MPSoC XMC Mezzanine Card is the first member of Curtiss-Wright's new family of enhanced TrustedCOTS (eTCOTS) solutions.
This XMC (VITA 42/61) module speeds the integration of advanced security IP, such as Raytheon's Night Cover product suite and Idaho Scientific's Immunity cryptographic products, into OpenVPX and legacy VMEbus system solutions. Using industry standard interfaces, the XMC-528 card can be hosted on existing system modules to implement advanced data protection.
The same security IP suite provided by the XMC-528 mezzanine module can also be integrated directly into the on-board security FPGA resident on Curtiss-Wright's family of security-ready OpenVPX modules. Providing a common advanced security IP solution via both the XMC-528 card and on-module FPGA devices optimizes system architecture flexibility for designers of deployed security solutions.
Until now, most security IP solutions on the market have required costly and time-consuming customization of the target military hardware on which the security is to be deployed. The XMC-528 enables system designers to add security to any Curtiss-Wright or third-party module supporting an XMC site. This includes OpenVPX or VME modules as well as modules designed to align with The Open Group Sensor Open Systems Architecture (SOSA) and U.S. Army's C5ISR/EW Modular Open Suite of Standards (CMOSS) technical standards.
Systems such as high-performance rack-mount servers can be supported with an appropriate XMC carrier. Using the XMC-528, system integrators can add embedded security to fielded systems without a complete redesign.
"Our new XMC-528 module is a major game changer for easing and enabling the security of critical data and technology on deployed systems, because it eliminates the need to customize the hardware in order to support proprietary security technologies," said Chris Wiltsey, Senior Vice President and General Manager, Curtiss-Wright Defense Solutions.
"In collaboration with Raytheon Intelligence & Space and Idaho Scientific, we are lowering the cost and time required to bring advanced security IP to embedded electronics."