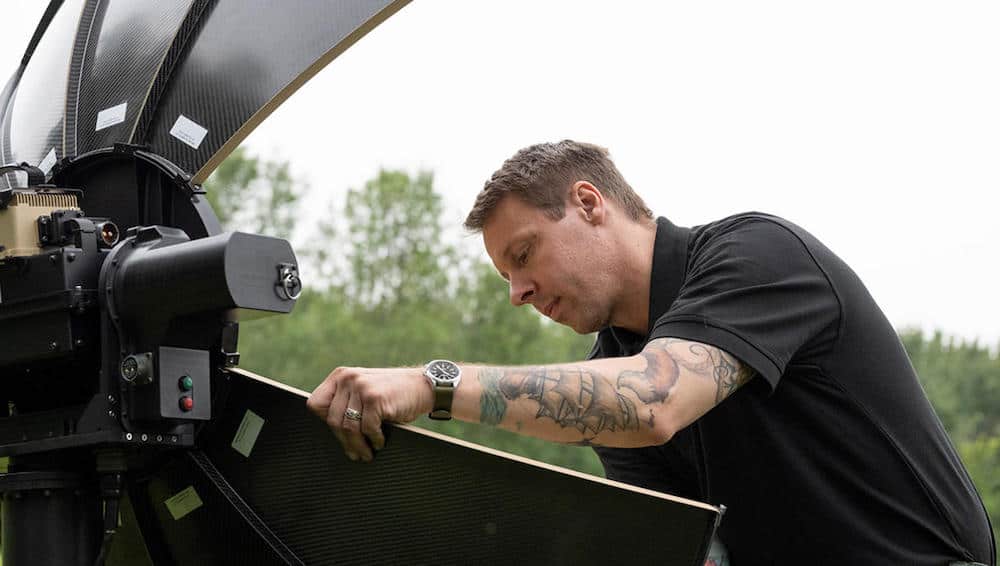 L3Harris Technologies has launched its new Hawkeye 4 Lite Very Small Aperture Terminal (VSAT), a mobile satellite communications terminal that can connect warfighters virtually anywhere in the world.
The Hawkeye 4 Lite can rapidly deploy and maneuver across a complex battlefield, while providing high-speed data communications for Command, Control, Computers, Communications, Cyber, Intelligence, Surveillance, and Reconnaissance (C5ISR), internet, and video transmission.
The terminal, which is small enough to fit into a suitcase, was designed for both mobile expeditionary teams and high throughput command posts that require mission flexibility and seamless upgrades to emerging capabilities.
"The Hawkeye 4 Lite is the only available VSAT solution featuring the latest technologies in a single, high-performance terminal with one-touch, auto-acquire and interference mitigation," said Jerry Adams, General Manager, SATCOM, L3Harris.
"We've invested heavily into connected systems that enable the warfighter to make decisions faster, and the Hawkeye does just that."
The terminal also includes L3Harris' industry-leading Viewsat-E GUI and GATEKEEPER – technology that automatically monitors, detects and eliminates co-channel interference.