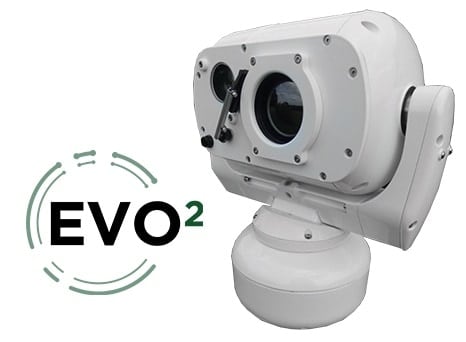 Silent Sentinel's new range of uncooled Long-Wave Infrared (LWIR) thermal sensors use the latest in both thermal core and lens technology to provide advanced detection capabilities in extreme conditions.
The EVO2 range will be available within the existing Oculus, Aeron, Osiris and Jaegar camera platforms, all available within the hard anodized, rugged housing tested to an IP67 level of environmental protection. The cameras are capable of operating within a temperature range from -30°C to 65°C.
The EVO2 range will feature push autofocus as standard on Silent Sentinel's zoom lens cameras, along with a 12μm pixel pitch as standard, which improves the range performance of the camera. The range will capture thermal images in 640×512 resolution but will also be available in 1024×768 (XGA resolution). Standardization of these features encapsulates Silent Sentinel's status as an early adopter of new and innovative technologies.
Silent Sentinel's EVO2 range will be available to view in-person at DSEI 2021, 14-17 September.
"The EVO2 range of thermal sensors exemplifies Silent Sentinel's status as a supplier of platforms equipped with innovative technologies as standard, and our ambition to consistently provide best-in-class thermal imaging threat detection systems," James Longcroft, Sales Director at Silent Sentinel said.
"We look forward to showcasing our cutting-edge thermal core and lens technology alongside our brand-new products on our stand at DSEI."