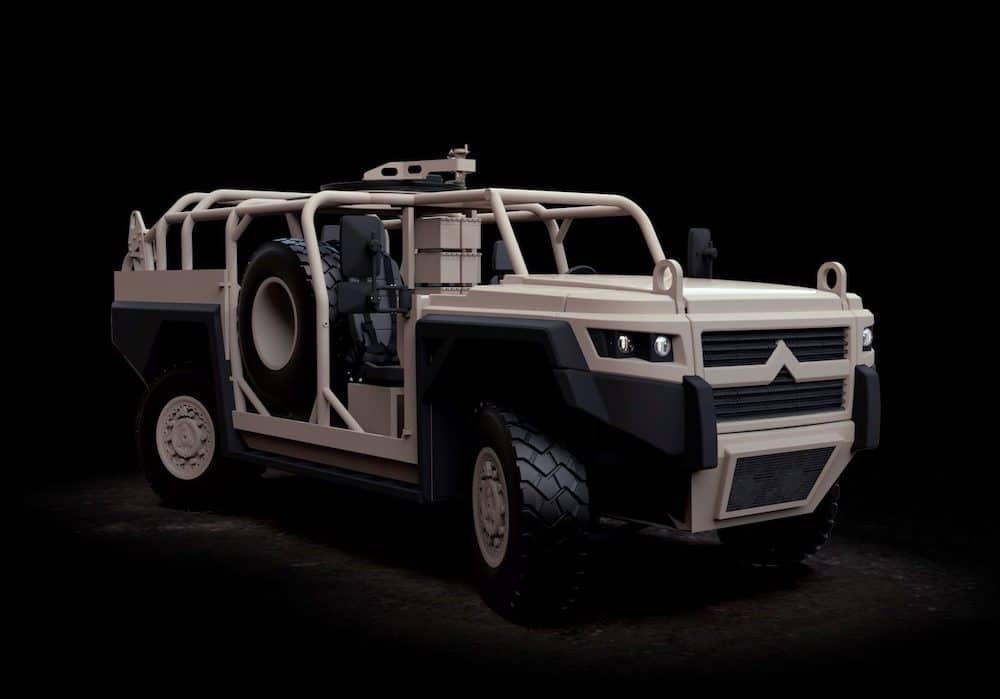 The Mammoth, Defenture's newest multirole combat platform in a weight category up to almost 9T, has been added to the company's tactical air transportable platforms portfolio.
A light tactical and highly deployable platform, the Mammoth was designed according to the latest military standards to increase safety and to reduce lifecycle costs. Based on the same Defenture Modular Design Principles as the GRF, the Mammoth is also a dedicated Military Off The Shelf (MOTS) mobile platform that can be configured into any bodywork variant required.
With a powerful driveline, four-wheel steering, a state-of-the-art suspension system and a payload possible to approximately 4T, Defenture claims the new Mammoth system will guarantee exceptional off-road capabilities, excellent military tactical performances and an enhanced protection level in order to create the highest level of safety for the crew.
The Mammoth is designed for dedicated military use and developed in line with Defenture's combat proven design principles. The size and weight of this platform makes it internally air transportable as well as underslung. Transport will also be possible by ISO container, rail, water and road.
Currently a reconnaissance vehicle, combat and logistic versions are in the design phase. Additionally, a modular protection package level 1 (ballistic) and level 1 (mine) according to STANAG 4569 will be available as an add-on package
Defenture owns all IP of its system and integrated design philosophy of local assembly also in this platform, to enhance cooperation with both local and international partners.
"Defenture is there to support NATO allies that look for the best possible, light tactical, mobile platforms to modernize their Armed Forces and protect those who protect us," said Henk van der Scheer, CEO of Defenture. "As the international interest for our air transportable platforms for dedicated SOF and PARA operations continues to grow, we will work closely with our international partners and network to bring tailored solutions that are designed to cope with emerging threats that require the highest level of military mobility."